Alnoor Luxury Hotel Apartments Lahore
---
Neat & Clean Accommodation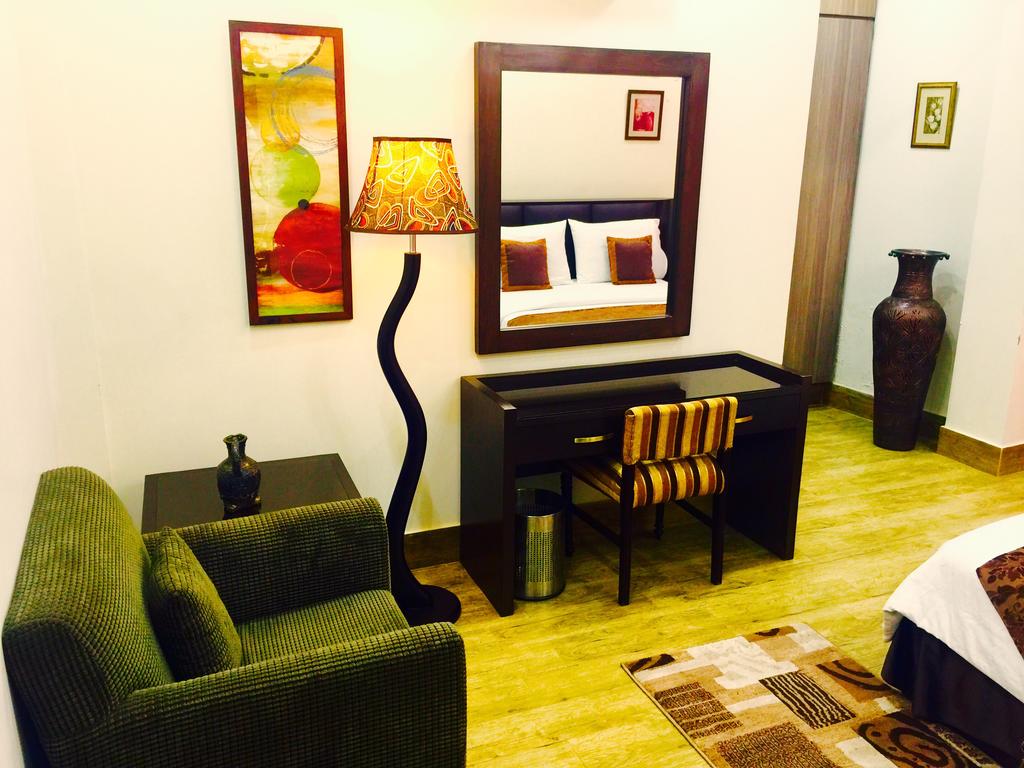 ---
1 – Where is the location of Alnoor Luxury Hotel Apartments Lahore

---
Alnoor Luxury Hotel Apartments Lahore is a private apartment block.
It is located on the backside of the famous Lawrence gardens in Lahore. It is near to China Chowk. It provides independent accommodation which comprises a bedroom, living areas, and small kitchenette.

---
2 – What are the room rates for Alnoor Luxury Hotel Apartments Lahore

---
The room rates for Alnoor Luxury Hotel Apartments Lahore range
From PKR 6500 to PKR 12500 per day.
Updated rates are available in the Booking.com form and will be applicable as mentioned in the booking form. (Normally they remain the same).
---
3 – What are the general hotel facilities?

---
The hotel offers the following hotel property facilities:
Parking Facility
Reception Desk
Wifi
Urdu & English Speaking Staff
You can check for more at the Front Desk Reception.
---
4 – What are the specific room facilities?

---
The Hotel offers the following specific room facilities:
Air-conditioning
Heating
Hot & Cold Water
Wardrobes
Double Bed / (2 Single Beds)
Flat TV
Cable / Satellite Channels
Fridge
Electric Kettle
Normally, maximum of 4  persons can stay in one room. You can check for more at the Front Desk Reception.
---
5 – What are the food options?

---
There are limited eating choices in-house.
However, there are a variety of outdoor restaurants offering various eating choices including Continental, Italian, Chinese, Japanese and local BBQ.
---
6 – What are the transportation options?

---
The Reception Desk at the apartment can guide or assist you to arrange a rental car or a taxi to visit various places. 
In addition, you can also use the Uber and Careem taxi service within the town (if available). 
For more information, you can always check at the Reception Desk.
---
7 – Any nearby attractions around Alnoor Luxury Hotel Apartments Lahore?

---
The main attraction around the Alnoor Luxury Hotel Apartments is the opportunity to explore the Lawrence Gardens also now know as Bagh-i-Jinnah.
The Gardens were built in the British Raj Times. They have historic old trees and a serene and soothing environment.
You can go for a long walk in the mornings or in the evenings.
In addition to that, the other places of Lahore like Mall Road, Anarkali Bazaar Lahore Museum can also be accessed easily within 30-40 minutes of drive time.

BOOK NOW
Alnoor Luxury Hotel Apartments Lahore

Photo
You can book a room in Alnoor Luxury Hotel Apartments Lahore directly through our affiliate partner Booking.com.
Please click the link below with safe and secure booking.
---
In case, if the hotel is not open or the rooms are not available, then you may be offered more choices at Booking.com.

For any booking issues, you can contact us by clicking here.
---
8 – How to cancel the reservation?

---
You will always have the option to cancel before you arrive at the hotel.
So it is okay to change your mind if you desire so. However, the cancelation policy may vary from hotel to hotel. 
Send an email to the hotel at their given email address for booking cancelation. In case you have a web hyperlink given by the hotel in your email, then you can simply click on the given link in your email and cancel your own booking. 
Please cancel it 48 hours before your scheduled arrival date.
In case if you have paid some advance money you may lose some percentage depending upon how close you cancel. And in case if you have not given any advance money you will not lose any money but will lose a bit of a reputation for the next time. So, it is advisable to act responsibly. If the hotel trusts you to book without money, it is ethically better to inform them in advance for cancellation.
---
9 – Any other hotel policies or rules?

---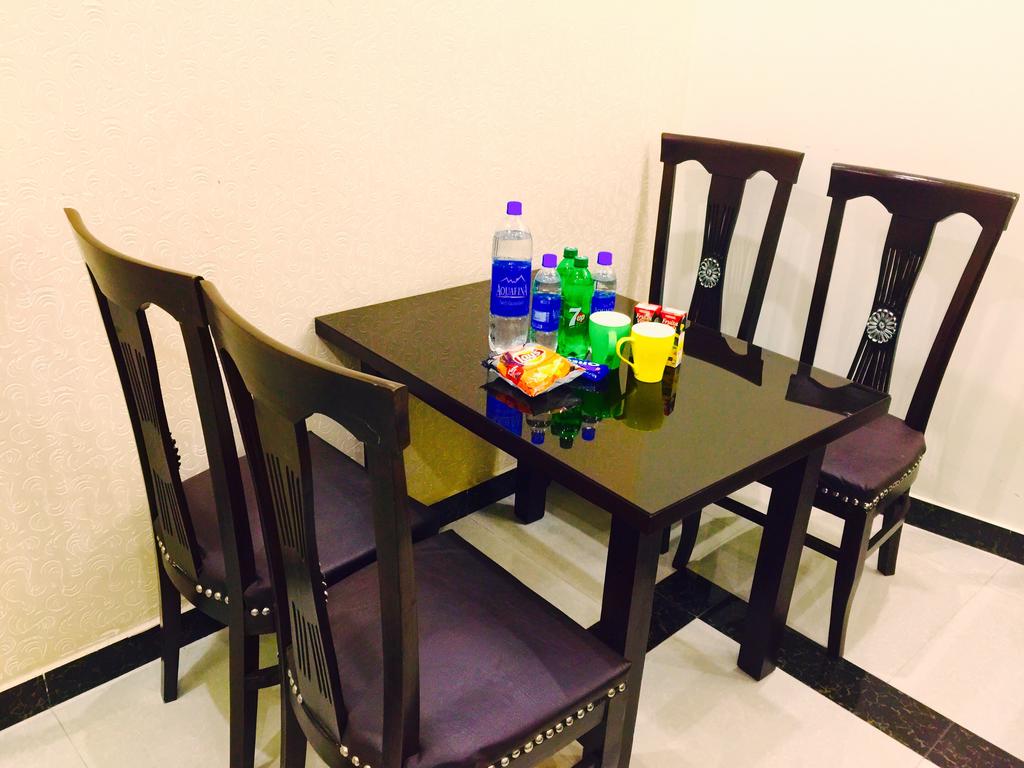 Some Optional Facilities are available based on request.
Extra Mattress:  Please check at the reception
Pets are not allowed.
Any banned items as per the country law are not allowed.
Guests should have original legal ID or CNIC cards with them. 
Normally, no advance money nor any credit card is required for booking.(However, it will depend upon the hotel policy at the booking time)
You can check at the Hotel Reception Desk for any further queries.
---
10 – Anything noteworthy about Alnoor Luxury Hotel Apartments Lahore

---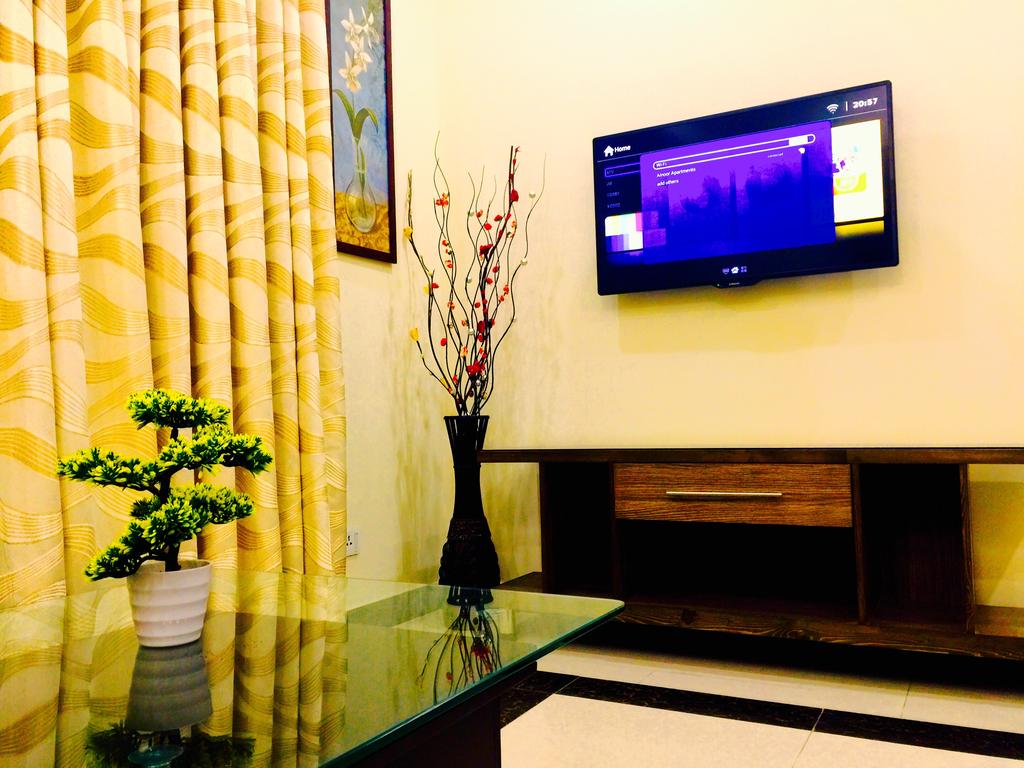 Alnoor Luxury Hotel Apartments Lahore offers the standard facilities with more value addition.
The rooms are well furnished and well maintained. Those who have some business work in the main city, it can suit well for them to stay, due to its location advantage.

---
11 - Contact Info
---
Alnoor Luxury Hotel Apartments Lahore

Address:

1-A Lawrence Road, Jubilee Town, Lahore, Punjab 54000

Phone:

0313 6766699

You may also visit Hotel Web Page