Maisonette Hotel Lahore
---
Gulberg Lahore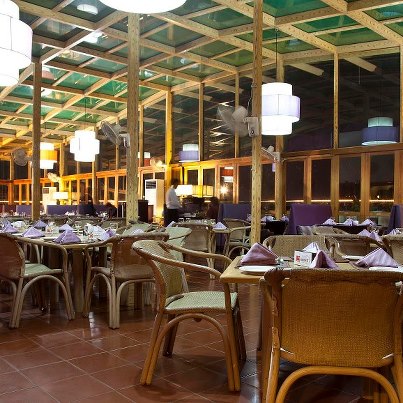 Description - Maisonette Hotel Lahore
---
Maisonette Hotel Lahore is an equivalent of a boutique 5 star hotel located in Gulberg III Lahore. The hotel offers standard and deluxe rooms as well as presidential and penthouse suits.
The hotel is popular among the affluent locals and welcome tourists and business travelers from around the world.
The Maisonette Hotel has a 24 Hours coffee shop, entertainment and party facilities, Health club, armed security and WiFi Internet connectivity.
Room Types & Rates - Maisonette Hotel Lahore
---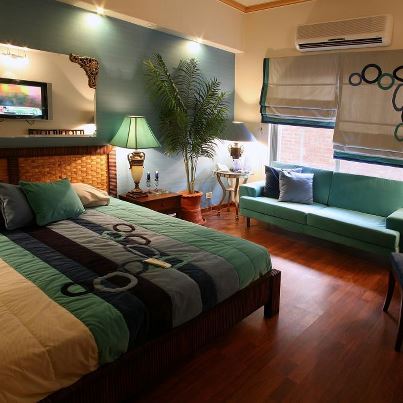 Maisonette Hotel Lahore offers the following room types and rates:
Single Room: PKR 15,000 per night
Deluxe Double Room: PKR 15,000 per night
Luxury Suite: PKR 24,000 per night
Above rates includes:
All Taxes
Complimentary Breakfast
Welcome drink
(Please check the rate updates directly from the hotel)
Facilities & Amenities - Maisonette Hotel Lahore
---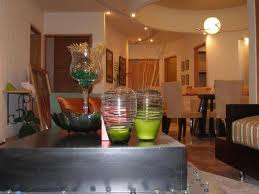 Maisonette Hotel Lahore offers some of the finest facilities and amenities with a personalized touch ...
Temperature Control System
Internet Facilities
FM Radio
LCD Movie Screen
Cable TV with in-house Movies
Direct Dialing ISD / NWD Phone
Mini-Bar
Private Safe Deposit Locker
Car Pick & Drop Service from/to the Airport    
24 hour tea/ coffee shop    
Use of Swimming Pool  
Use of Health Club (including facilities of Sauna Bath & Steam Bath)  
Free Internet utilization in rooms  
English/ Urdu Newspapers    
Concierge Service  
Valet Car Parking 
Rent-A-car facility
BOOK NOW
Maisonette Hotel Lahore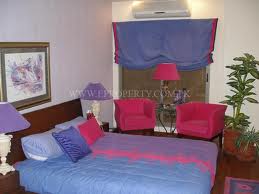 You can book a room in Maisonette Hotel Lahore directly through our affiliate partner Booking.com.
Please click the link below with safe and secure booking.
---
In case, if the hotel is not open or the rooms are not available, then you may be offered more choices at Booking.com.

For any booking issues, you can contact us by clicking here.
Watch The Video - Maisonette Hotel Lahore
Nearby Attractions
---
Maisonette Hotel is located in Gulberg Lahore. It has 10 minutes drive distance to Liberty Market, Gulberg Main Market, famous MM Alam Road and all other areas in Gulberg Lahore.
In addition, it has 20 minutes drive to Defence Lahore which also offers many international brands shopping in Y block, Phase III commercial area.
Besides, it will take about 30- 45 minutes, to reach the Lahore airport and Lahore railway station.
You can also visit the Lahore downtown which is about 40 minutes of drive from the hotel. The downtown Lahore also offers many historic places to visit like Lahore Fort, Badshahi Mosque, Lahore Museum, Minar-e-Pakistan and many more.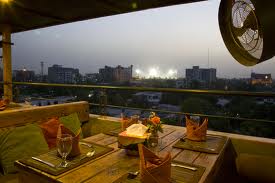 And the most interesting and famous is the new Lahore Food Street which has variety of authentic Lahori cuisine to offer. People from all walks of life including the foreigners and tourists make it a point to visit it once they are in Lahore.

Gulberg Lahore is an upscale and an uptown area of Lahore that provides some high-end and quality shopping opportunities as well as offering variety of food outlets. 
The famous Pace Shopping Mall is just 10 minutes of walk from the hotel.
Those who come from other cities of Pakistan are also attracted to visit the Wagah border with India. Every day, flag hosting ceremony is conducted between Pakistan and India and people come to watch it with eagerness.
You can can reach Wagah border in about one hour time through private or public transport.
Transport Availability
All kinds of public and private transport is available from outside the hotel. 
Public transport is cheap about PKR 50 - 100
Private taxi and rickshaws may cost you around PKR 200 - 1000 depending upon the place of visit.
Anything More To Know
---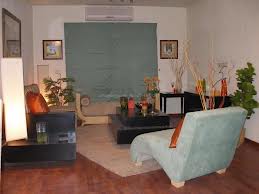 The hotel has limited rooms but very well decorated and furnished with some of the high quality furnishings with good taste and ambiance.
The rates are almost equivalent of any 5 star hotel but Maisonette provides some exclusivity which is its main feature. Guests feel more at ease and like staying at their second home in Maisonette. 
The swimming pool, sauna and steam bath are some of the added features in Maisonette hotel Lahore.
Customized and personalized room service is provided to the best satisfaction of their customers.
Maisonette Hotel may suit to business travelers as well as to families who come for some  short stay and to explore more of Lahore.
The corporate official can attend his official commitments, while the family can enjoy the inhouse facilities as well as avail lots of shopping opportunities all around in the Gulberg Lahore.
Terms & conditions
---
The hotel may require the guest legal ID card to confirm the booking.

Cash and credit cards are accepted.
Giving tips to the waiters are the normal culture and practice in the hotel as well as in the city. You should also take it into account in your travel budgets.
Contact Info - Maisonette Hotel Lahore
---
 51C 2 Gulberg III Ghalib Rd, Lahore 54000 Pakistan
 info@maisonette.pk
Phone:+92 321 680 4298
You can also visit the Maisonette Hotel website