The Opulent Hotel Bhurban
---
Luxury With Convenience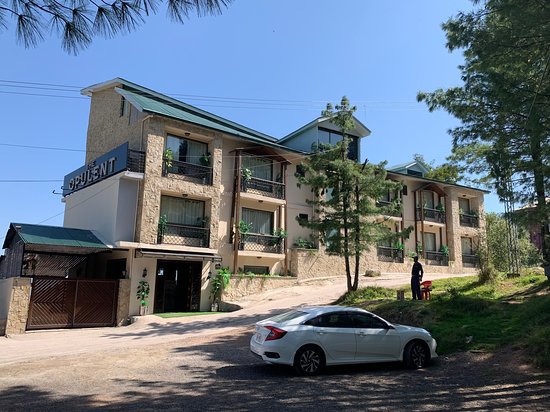 ---
1 - Where is the location of The Opulent Hotel Bhurban?
---
The Opulent Hotel Bhurban is located near the Kashmiri bazaar in Bhurban. You will find a steep upward narrow road going upwards.
As soon as you reach the top, you will find plenty of parking. The Opulent Hotel is standing tall on the mountain with very exotic views all around.
Once you enter the hotel reception, you will be greeted with the professional and well-trained staff to guide you about all.
---
2 - What are the room rates for The Opulent Hotel Bhurban?
---
The room rates for Opulent Hotel Bhurban range from PKR 9000 to PKR 28000. Check out all available room types below:
Club Room: PKR 9000 + Tax (2 person occupancy)
Deluxe Room: PKR 12000 + Tax (3 persons occupancy) – Low Season
Deluxe Room: PKR 14000 + Tax (3 persons occupancy) – High Season
Executive Suites: PKR 15000 + Tax (4 persons occupancy) – Low Season
Executive Suites: PKR 17000 + Tax (4 persons occupancy) – High Season
Premium Lodges: PKR 25000 + Tax (2 Bedroom with 6 persons occupancy) – Low Season
Premium Lodges: PKR 28000 + Tax (2 Bedrooms with 6 persons occupancy) – High Season
For updated rates, you may contact the hotel directly.
---
3 - What are the general hotel facilities?
---
The hotel offers the following hotel property facilities:
Parking Facility
Reception Desk
Common Lounge
Wifi
Gym
Sports Facility
Swimming Pool
Airport Transfers
Conference Rooms
Urdu & English Speaking Staff
Concierge Services
Restaurant
You can check for more at the Front Desk Reception.
---
4 - What are the specific room facilities?
---
The Hotel offers the following specific room facilities:
Air-conditioning
Heating
Hot & Cold Water
Cupboards
Well Furnished Room
Double Bed / (2 Single Beds)
Flat TV
Cable / Satellite Channels
Fridge
Minibar
Electric Kettle
Ironing Stand
Study Desk
Balcony
Outside View
Normally, maximum of 4  persons can stay in one room. You can check for more at the Front Desk Reception.
---
5 - Any nearby attractions around The Opulent Hotel Bhurban?
---
The Opulent Hotel Bhurban is a premium luxury hotel. It is a medium-sized cozy hotel. But you get the exclusive privacy to spend your days in cool weather.
The most advantageous feature of the hotel is its location, which is ideal especially those like the idea of exclusivity as well as nearer to all the commercial places.
You can walk down a mile or two and you can see all kinds of market shops from bakery to easy paisa load in the Kashmiri Bazaar.

---
6 - What are the food options?
---
There is a very good variety of in-house eating choices in the Hotel.
Bistro restaurant offers premium cuisine with lots of choices and in a very good environment.
One side of the restaurant offers a mountain valley view which gives you a very refreshing feeling and helps you to elevate your spirits.
---
7 - What are the transportation options?
---
The Reception Desk at the hotel can guide or assist you to arrange a rental car or a taxi to visit various places. 
For more information, you can always check at the Reception Desk.
---
8 - How to cancel the reservation?
---
You will always have the option to cancel before you arrive at the hotel. So it is okay to change your mind if you desire so.
However, the cancellation policy may vary from hotel to hotel. 
Send an email to the hotel at their given email address.
In case you have a web hyperlink given by the hotel in your email, then you can simply click on the given link in your email and cancel your own booking. 
Please note that when you send an email message to cancel, please mention your complete details including the hotel name, room, your name, address and contact number, so that the cancellation action can be done fast.
Please cancel it 48 hours before your scheduled arrival date.
In case if you have paid some advance money you may lose some percentage depending upon how close you cancel.
And in case if you have not given any advance money you will not lose any money but will lose a bit of a reputation for the next time.
So, it is advisable to act responsibly. If the hotel trusts you to book without money, it is ethically better to inform them in advance for cancellation.
---
9 - Any other hotel policies or rules?
---
Extra Mattress:  Please check at the reception
Pets are not allowed.
Any banned items as per the country law are not allowed.
Guests should have original CNIC cards with them. 
Normally, no advance money nor any credit card is required for booking.(However, it will depend upon the hotel policy at the booking time)
You can check at the Hotel Reception Desk for any further queries.
---
10 - Anything noteworthy about The Opulent Hotel Bhurban?
---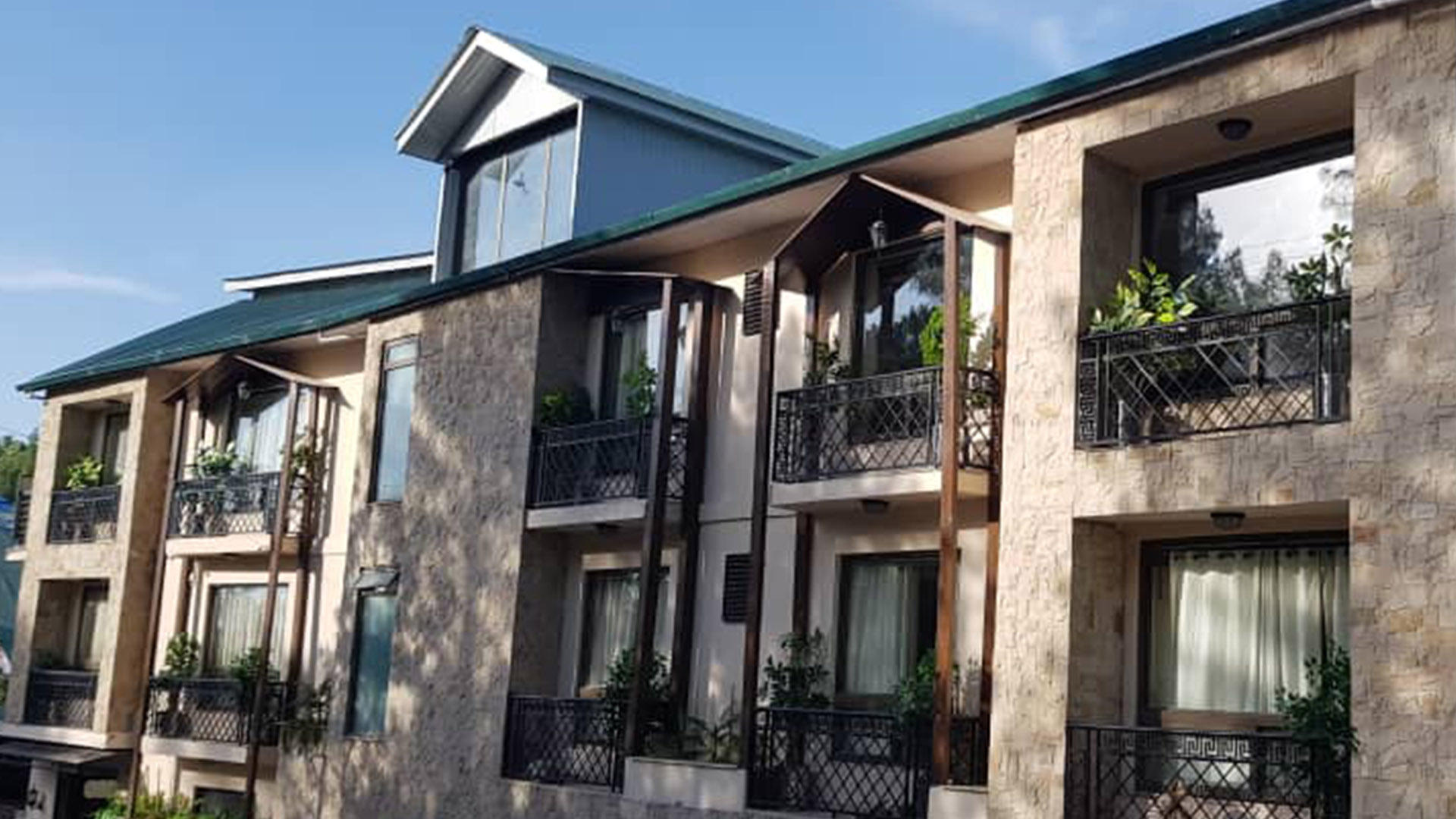 At the ground level, the Opulent Hotel Bhurban has the Bistro restaurant, which offers all continental and local cuisine.
The guest rooms are aesthetically decorated with all in-room amenities with TV, Fridge, and minibar.
Few rooms offer a balcony view, where you can sit and relax and enjoy the relaxing atmosphere all around. 
The hotel is a real treat for all those who value quality and aesthetics.
It provides an equivalent of 5-star hotel facilities but in a very exclusive setting.  The hotel provides a lot of variety in choosing your rooms. 
The Club room, Deluxe, and Executive room.
In addition, it also offers independent premium lodges which are equipped with 2 bedrooms and 3 bathrooms and a living room.
It can easily accommodate two families. It will provide some privacy and exclusivity and freedom to relax, unwind and refresh your moods.
---
Contact Info
---
The Opulent Hotel Bhurban
Kashmiri Bazaar, Bhurban, Murree