About Me
---
Do we define ourselves by what we do
or what we love to do…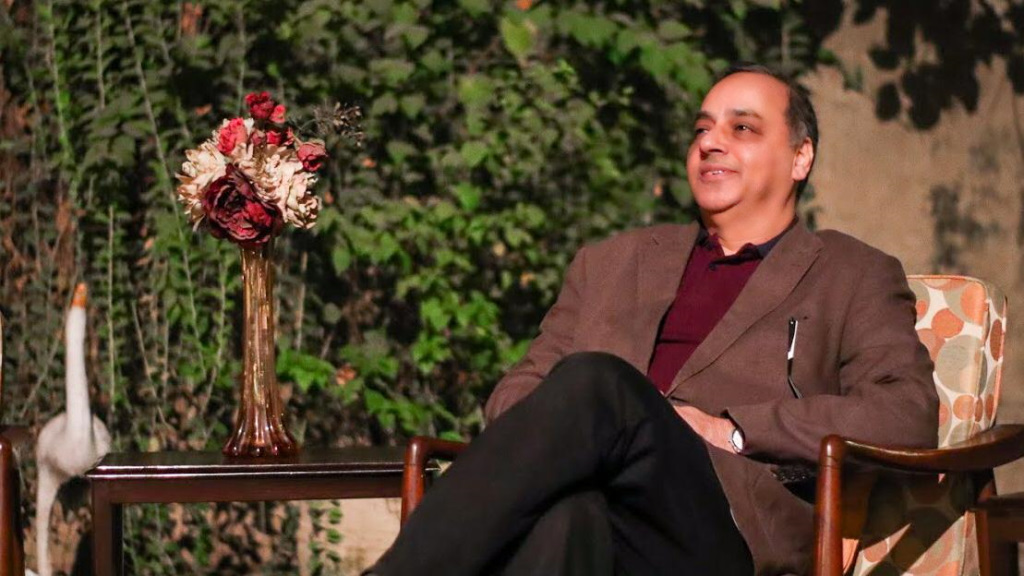 Practically speaking, in the eyes of the world, we are what we do and that's how people perceive us (no matter what we would love to do).
Though it certainly may not be our reality, but perceptions easily become reality unless one makes an effort to break it.

So let me give you my practical reality, first.
My name is Zeerik Ahmad. I am a Certified Six Sigma Black Belt (CSSBB), and a Personal & Business Improvement Consultant.
In addition, I am also the founder, writer, and Managing Director of IdeasBeat - The Web Magazine that provides diversity of articles and resources covering a variety of areas in all aspects of life.

I have about 25+ years of corporate experience nationally and internationally in Operations, Quality, IT, HR, Communications within the corporate sectors.
It took time for me to finally adopt the writing and publishing profession. As I see that there can be a lot of value addition in the industry.
Earlier, I have spent 14 years in United Arab Emirates (UAE) and 12 years in Pakistan with leading international organizations including Emaar Properties Dubai, Pace Pakistan and DHA Lahore.

You may also check my LinkedIn Profile here.
My base educational qualifications include:
M.Sc. MBA & M.Phil (specialization in Marketing Communications)
My additional professional credentials include:
Certified Six Sigma Black Belt (CSSBB) from James Harrington Institute, Dubai.
Certified Quality Manager (CQM) from ASQ, USA

ISO Auditor, BVQI, UK

BPM Practitioner. BPM Group, UK

Senior Sheikh Khalifa Excellence Award Assessor (SKEA)

Diploma Associate of Institute of Bankers in Pakistan (DAIBP).  

Certified Digital Filmmaker from SAE, Dubai.
I am also blessed to have written 4 books...
1.   'Scanning Yesteryears India" published by A-One publishers, Lahore , 1993 (currently out of stock but available in leading Pakistani Libraries)

2.   'Easy Six Sigma Basics in Just 50 Minutes' published in Oct, 2017. Available on Amazon (Kindle and Paperback versions)
3.   'Why My Shoes Hurt' published in Dec, 2017. Available on Amazon (Kindle and Paperback versions)
4. 'Simplified Six Sigma For Everyone' published March 2021. Available on Amazon (Kindle and Paperback versions)
I have changed many jobs and work areas in my life in order to find what would be the right career fit. It has been a difficult journey but it also brought diversity in my profile with versatile work experiences.
With years of experience, now I am trying to use my diverse experience along with BPM /Six Sigma in my practical work and personal life.
My true area of work passion is 'Communications'. That includes business communications, marketing communications, interpersonal communications, which I use in personal and work coaching. 

Normally, I primarily coach with writing through my articles and books to provide you DIY (Do It Yourself) help. But I also take limited clients who may need some engaged coaching in any one of the areas.

To know or avail about my consulting work areas, please click here.

Contact Us