Ambassador Hotel Lahore
---
Davis Road Lahore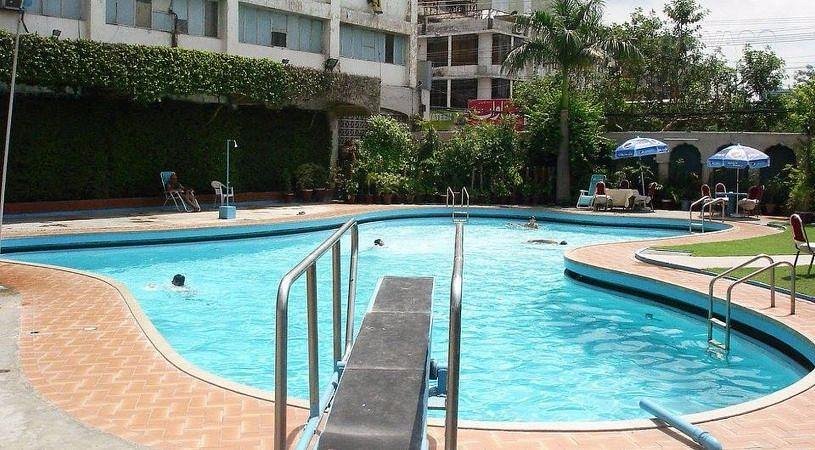 ---
Description - Ambassador Hotel Lahore
---
Ambassador Hotel Lahore is located on Davis Road near Shimla Pahari and Garhi Shahu Lahore.
It offers luxurious guest rooms, including 58 standard rooms, 23 executive rooms, 18 executive suites and 2 presidential suites.
Each guest room is tastefully decorated and provides the most comfortable accommodation available in Lahore.
---
Room Types & Rates - Ambassador Hotel Lahore
---
The room rates may range from Rs: 8000 – Rs: 15000/- per night
(Please check with the hotel directly for latest rates updates)
---
Facilities & Amenities - Ambassador Hotel Lahore
---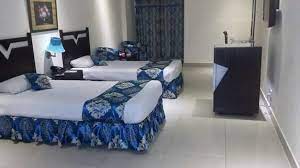 Ambassador Hotel Lahore provides the following facilities & services
Meeting and event facilities
Inside Restaurants
Swimming pool
24-hour satellite channels
Air conditioned
Efficient & courteous room service
House keeping
Local and international calling facility
Mini bar
News paper at your steps
Shoe shine
---
Nearby Attractions
---
Ambassador Hotel Lahore is located in the center of Lahore just near the uptown Lahore and the downtown Lahore.
The airport is about 60-90 minutes drive away.
Lahore Railway station is about 5-10 minutes drive away
In the downtown Lahore, one of the famous places is the Lahore Food Street, near the Fort Road. You will find variety of food outlets. There is open to sky seating arrangements as well as inside the restaurants.

Besides you can also visit Lahore Fort and Badshahi Mosque once you are at Food Street, which are just at walking distance.
The famous Liberty market & MM Alam Road in Gulberg are about 60 minutes drive.
All local & international brands in clothing & accessories are available in uptown Lahore. All local & international food chains like McDonalds', KFC, Pizza Hut and many more now scattered all over Lahore.

---
Anything More To Know
---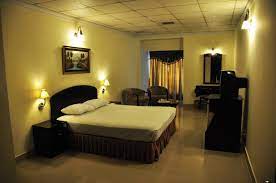 Ambassador Hotel Lahore is one of the old hotels in Lahore. It used to be the main staying place for many dignitaries and VIP guests as well as foreigners.

Ambassador Hotel rooms measures approximately 500 sq. ft. featuring mini bar, television with satellite channels, local and international direct dialing, free alarms system and smoke detector.
Ambassador Hotel provides tasteful dishes with economical rates which is not comparable with other local hotels of Lahore.
The hotel coffee lounge offer round the clock services of hot coffee, snacks and other refreshments. The open air Bar-b-que presents delicious dishes and the atmosphere enhances the taste of these dishes.
---
Booking & Reservation - Ambassador Hotel Lahore
---
You can check with the Ambassador Hotel Lahore for the direct booking and reservation of the room in advance.
---
Taxes, Terms & Conditions
---
Taxes are estimated to be around 16% of the room rates.

The hotel may require the guest legal ID card to confirm the booking.

Cash  and credit cards are accepted.
Giving tips to the waiters are the normal culture in the hotel as well as in the city. You should also take it into account in your travel budgets.
Extra beds are available on request.
Cancellation, No Show, Child Policy, Extra bed, Meal Rates, Check in & Check out time and other benefits as well as Terms & Conditions of Bookings will be advised by the Reservation Agents of Hotel Ambassador Lahore.
---
Contact Info
---
Address: 7 Davis Road, Shimla Hill, Lahore
Phone: +92-42-36316820
Fax +92-42-36301868
Ambassador Hotel Facebook Page
---
You may also check out more variety of hotels in Lahore which can suit your requirements better. You can book the hotel either through the booking link provided or directly contacting the respective hotel.

---