Arfa Software Technology Park

---
Ferozpur Road Lahore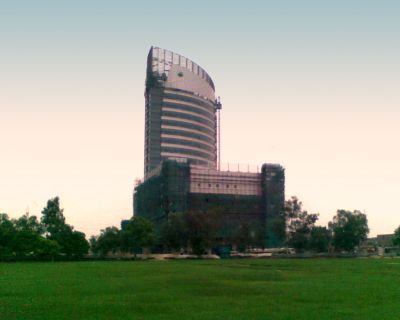 Arfa Software Technology Park Lahore is one of the major milestones achieved in the modern development of Pakistan particularly Lahore. Its is the country's largest Information and Communications Technology Park. The 17 story building is the first international standard facility in Pakistan located in Lahore.
This project originally was started as "Lahore Technology Park" in 2006. On January 15, 2012, Lahore Software Technology Park was renamed as Arfa Software Technology Park by Chief Minister of Punjab, Mian Shahbaz Sharif.
Arfa Karim was the youngest Microsoft Certified Professional who died at the age of 16. Chief Minister Punjab announced to change the name of Lahore Technology Park in recognition of her achievements.
---
Who Was Arfa?
---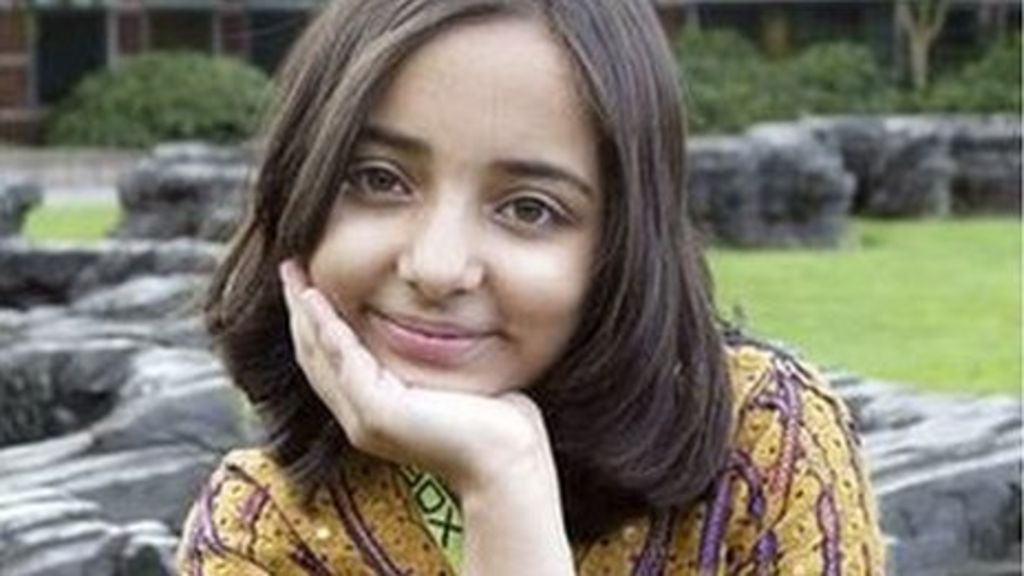 Arfa, 16, suffered a heart attack leading to concussion, which proved fatal. She brought laurels to the country as the world's youngest Microsoft Certified Professional (MCP) in 2004 at the age of nine and was also invited to Silicon Valley by Microsoft Chairman Bill Gates in 2005.
Shahbaz said that he was personally thankful to Bill Gates for taking interest in the treatment of Arfa. He said that now it was duty of every Pakistani youth to come forward in the information technology sector for repaying the national debt of Arfa Karim Randhawa.
---
Background - Arfa Software Technology Park (ASTP)
---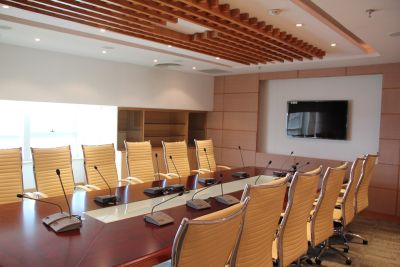 Arfa Software Technology Park (ASTP) will help share the Government of Punjab's IT vision with the IT industry and the general public. ASTP is a one-window operation to attract local software companies and foreign investors to start IT and IT-enabled businesses in an expeditious manner. This initiative of Punjab Government may bring technology revolution in the region if all other things remain stable.
Arfa Software Technology Park (ASTP) is a smart, efficient, secure and functional business venue, which hosts a diversity of modern-day business necessities under one roof. ASTP offers an array of high-quality facilities to businesses operating within the technology park with luxurious state-of-the-art business facilities like Tier III Data Center, Disaster Recovery Sites, water-proof pathways, high-tech security, advanced fire protection system, RFID controlled parking for over 1000 vehicles. The plug-and-play facilities and customized offices ensure business continuity, while conveniences like medical clinic, food courts, health club/Gym and travel agency are thoughtfully set up within the ASTP, making working life a conducive experience for employees of the tenant companies/business partners.
To ensure a failsafe and efficient environment, an IP based Building Management System(BMS) is installed at ASTP which enables the centralization and optimization of the monitoring, operating, and managing of the entire building. The high-performance HVAC digital control system manages the heating, ventilating, zoning, humidification and air cleaning systems of the building while cutting energy and equipment costs.
---
Facilities at Arfa Software Technology Park

---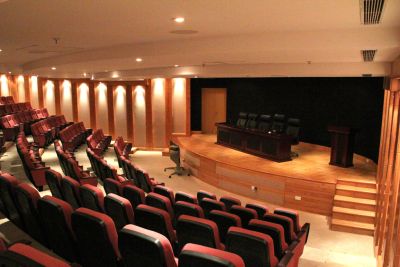 IT
Wide Area Network
Networking using latest High Speed Fiber Optic 10 GB standard
Wireless LAN
Wireless networking using modern wireless standards i.e. 802.11n
Wi-Max Technology
Broad ranging wireless networking with multi-level security
VSAT Technology
Satellite communication system for real-time connectivity to remote areas
Storage Area Network (SAN)
Using modern blade servers with mass storage and fiber optic accessories
Disaster Recovery Site for hosted data / websites
Video Conferencing
Remote surveillance through IP based cameras
Utilities
175 seat auditorium
Spacious conference rooms with Video conferencing
24/7 security surveillance
Triple source power backup
Restaurants, Café, Gymnasium, Medical Centre and Prayer Halls
Banking and ATM Services
Ample parking facility for over 1,000 vehicles
Security
Un-climbable Parameter Wall
Perimeter Surveillance through CCTV
Steel Road Blocks
Vehicle Inspection System
Access Cards
RFIDs
Barriers
Solid Steel Gates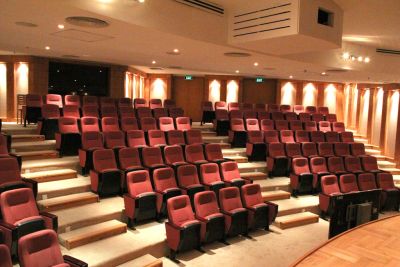 Auditorium and Seminar Rooms
The centrally air conditioned auditorium with well echo system is an ideal venue to host high profile corporate events such as seminars, conferences, workshops or lectures.The Auditorium is available for daytime and evening rentals and can accommodate a capacity of over 175 persons. The facility is equipped with latest audio, visual and lighting system to help your event run smoothly and professionally.
Salient Features
High Definition Projection
One touch control of all the electrical and IT equipment
Separate waiting area for guests
Venue is handicap accessible
Ample space for Hi-Tea/Entertainment
Seminar Rooms
Individual Seminar/Meeting Rooms are designed to accommodate up to 15 participants each. The seminar rooms are ideal for business meetings, seminars, executive presentations and are fully equipped with amplifiers, ceiling-mounted speakers, projectors, and the latest in multimedia systems. Rooms are soundproof and offer individual climate control for maximum comfort.
For marketing queries, contact:
Mr. Faisal Yousaf
Assistant Manager Marketing
Project Director ASTP
Marketing Department ASTP
Cell: +92 322 8887785
Office: +92 42 35880062 (Ext 1121)
Fax: +92 42 99232123
Email: pd.astp@punjab.gov.pk
Office: +92 42 35880062 (Ext 1426)
Fax: +92 42 99232123
Arafa Software Technology Park Website
Email: marketing.astp@punjab.gov.pk