Burj Khalifa Dubai
---
The Tallest tower in the world

---
About Burj Khalifa Dubai
---
Burj Khalifa Dubai is the tallest tower in the world. It was the most ambitious project conceptualized by the H.E. Sheikh Muhammad, ruler of Dubai.
The project was owned and started by Emaar Properties in Dubai which is a giant Government backed private property developer in Dubai. 
They developed this vision to build a tallest structure in the world which would also put Dubai on the global map.
This vision jointly shared by the H.E. Sheikh Muhammad and the Chairman of Emaar Properties H.E. Muhammad Ali Alabar was finally approved and the it entered into its execution stage in 2004.
It was decided to bring some of the best architects in the world to build this tallest structure. After careful scrutiny, Adrian Smith and his firm Skidmore, Owens & Merill (SOM) - US based firm was selected for this prestigious project.
Skidmore, Owens & Merill (SOM) was the same company who designed the Sears Towers in Chicago and World Trade Center in New York, USA.
The exterior of the structure was completed in 2009 taking almost 5 years. There was a very ambitious internal construction target developing a one storey every week adding to its grey structure. Though the target did vary somehow but still it was constructed on a fast pace mode.
Burj Khalifa Dubai was finally and officially opened on 4th Jan, 2010.
Earlier to the construction of Burj Khalifa the tallest building in the world used to be Taipei 101 in Taiwan.
---
Burj Khalifa Dubai – Salient Features
---
Some salient features of the Burj Khalifa are as below:
The total project budget utilized was USD 1.5 billion
Total Height of the building is 820 Meters (2500 ft)
Total Floors 165 (154 + 9 maintenance)
57 Elevators, 8 Escalators
Total Apartments: 900
One Hotel: Armani Hotel (15 Floors)
---
Awards won by Burj Khalifa Dubai
---
Year 2010
June 2010: Best Tallest Building Middle East & Africa – by the council on Tall Buildings and Urban Habitat
Sept 2010: Best Project of the Year – Middle East Architects Awards
International Architecture Award
Arab Achievement Award 2010: Best Architecture Project from Arab Investment Summit
Architecture Award (Mixed Use) Dubai from Arabian Property Awards
Architecture Award (Mixed Use) Arabian Region from Arabian Property Awards
International Architecture Award from Chicago Athenaeum
American Architecture Award from Chicago Athenaeum
Commercial / Mixed Use Built from Cityscape
Best Mixed Use Built Development in Cityscape Abu Dhabi
Skyscraper Award: Silver Medal from Emporis
Award for Commercial or Retail Structure from Institution of Structural Engineers
International Architecture Award (Mixed Use) from International Commercial Property Awards
Special Recognition for Technological Advancement from International High-rise Awards.
Best Structural Design of the Year from LEAF Award
International Projects Category: Outstanding Project from National Council of Structural Engineers Association
Best of What's New from Popular Science Magazine
Spark Awards, Silver Award
Excellence in Structural Engineering: Most Innovative Structure from SEAOI
Year 2011
Interior Architecture Award, Certificate of Merit from AIA – Chicago Chapter
Distinguished Building Award, Citation of Merit from AIA – Chicago Chapter
Interior Architecture Award: Special Recognition from AIA – Chicago Chapter
Design Excellence Award: Special Function Room
Excellence in Engineering from ASHRAE (American Society of Heating, Refrigerating, and Air-Conditioning Engineers) – Illinois Chapter
Outstanding Structure Award from International Association for Bridge and Structural Engineering
Decade of Design, Presidential Commendation in Corporate Space Small from International Interior Design Association (IIDA)
Decade of Design • Best of Category/Mixed Use Buildings from International Interior Design Association (IIDA)
GCC Technical Building Project of the Year from MEED (formerly Middle East Economic Digest)
Project of the Year from MEED
Year 2012
Award of Merit for World Voices Sculpture, Burj Khalifa Lobby from Structural Engineers Association of Illinois (SEAOI), Chicago
---
Stories Behind Burj Khalifa Dubai
---
There are many Stories behind Burj Khalifa Dubai.
The project was conceptualized when there was a boom in real estate market in 2004. Ironically, when project had started and was nearing completion, there came severe global economic recession of 2007-2008. 
The worldwide real estate market started collapsing. The boom in Dubai also got converted into a slump period. And lots of big and ambitious real estate projects were abandoned and shelfed.
It eventually resulted in billions of dollars' losses to the state owned projects as well as privately owned projects.
The original name of the Burj Khalifa was Burj Dubai. But during the time of recession, Dubai suffered great losses and had to ask for bailout package from its neighboring big brother Abu Dhabi i.e. the country's ruler H.E. Sheikh Khalifa.
It is estimated that the ruler of Abu Dhabi H. E. Sheikh Khalifa committed to provide USD 80 billion to to rescue Dubai to pull it out of debt, and complete its selected projects including Burj Khalifa Dubai, the tallest building in the world.
With this background, in order to honor the UAE ruler H. E Sheikh Khalifa, the name of the Burj Dubai was converted into Burj Khalifa Dubai.
When the Burj Khalifa was opened, the initial rate was around USD 4000 per sq ft but it faced some difficulties in booking the 900 apartments. Initially only 75 apartments were booked. But then afterwards in the next 2 years, it was completely sold out to many foreign, Asian and local investors.
---
Events At Burj Khalifa Dubai
---
Though the Burj Khalifa has become the iconic center on the world map.
In order to maintain that reputation, Burj Khalifa usually host many events from time to time.
Every year, Emaar New Year's Eve is organized with grand fanfare and fireworks around the Burj Khalifa, which has also won the Guinee's World records including largest LED illuminated façade in 2015 and 2019.
Burj Khalifa has also been used for 'Base Jumping' for international professional jumpers.
Similarly, it has also been used for vertical climbing activities from the international climbers.
---
Armani Hotel At Burj Khalifa Dubai
---
Armani hotel occupies 15 levels out of the first 39 floors. It is 304-room designer hotels one of the four such designer Armani hotels in the world. It is also one of the prestigious milestone achieved by the Burj Khalifa.

---
Summing Up
---
Burj Khalifa Dubai indeed is a feat to witness and experience. The unique and beautiful architecture is unparalleled. And it stands tall with pride in the desert of Dubai.
The area around the Burj Khalifa including the Dubai Downtown is now the most sought after area and is highly priced.
For more information, you may also visit the Burj Khalifa Dubai website to know more.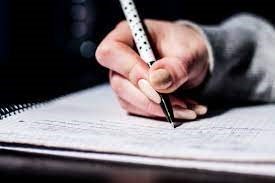 Staff Writer One
IdeasBeat provides you with a variety of articles related to complete living from all around the world. We hunt for good stories, informational articles, and various resources to help you stay well informed, enlightened and entertained.

You can contact us here