DHA Lahore Phase 6
---
The Happening Place - DHA Lahore Phase 6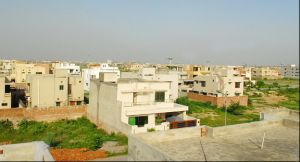 It's where the action is right now. DHA Lahore Phase 6 is buzzing all around and people have started flocking into it.
Phase 6 is one the most modern and benchmarked works done & delivered by DHA Lahore. This phase has most modern infrastructure – with underground electricity wiring, Golf Course, Club, parks, spacious roads and modern planned commercial area.
It is directly opposite to Phase 5 across the Bedian Road. Now there is also new round-about on the Bedian Road and Ring Road is also dropping at that intersection of Bedian Road from where Phase 6 starts.
Golf Raya is also located inside Phase 6 which has a full golf course and also golf course view houses built jointly in collaboration with Malaysian company.
DHA Lahore Phase 6 Main Boulevard leads straight to Barki Road which is the farthest end and there you find the Lahore School of Economics (LSE) close by.
The main boulevard is going to be the hub of many international brands and banks and restaurants. There is also newly constructed university ion phase 6 – Lahore Garrison University (LGU) - which falls under the Garrison Education System.
The new DHA main office complex has also moved to phase 6. It is 5 level building with state of the art facilities of international standards.
All DHA Lahore related property transactions are now conducted under on roof at the new DHA Office Complex.
DHA Lahore Phase 6 Access advantage
---
DHA Lahore Phase 6 also has an advantage in order to go the Airport, because there are two ways. One way is to go to the express way which goes through the Phase VIII and reaches directly in front of Lahore Airport. The other way is directly through Ring Road which will land at Lahore Airport in no time probably 5-10 minutes drive.
A new link road and turning through median of Avenue-III is has also been constructed to facilitate direct approach to Avenue-III and Avenue-VI from CCA.
Installation of Sui gas network has been finalized for provision of Sui gas connections to the residents.
Construction of mosques in sector "B" and "K" is completed and are fully functional.
Due to central location and improved facilities of Ph-6, construction of houses and commercial plazas/shops is being undertaken at a faster pace in Phase-6.
Construction activities are likely to accelerate further, after availability of Sui gas, Telephone, Cable TV and Internet facility to residents.
Commercial area in Phase 6 is fast picking up. And several new brands have already arrived including many coffee shops, Hyper marts and all the leading banks. It is fast getting populated.
K sector club House in Phase 6 is also open for the community. It has been aesthetically decorated with some of the best in house facilities and amenities.
DHA Lahore Phase 6 Pricing
---
The plot prices currently range from 2 crores to 3 crores for one kanal plot in phase 6.
DHA Lahore Phase 6 is very well located from all ends and certainly is going to be the new center of attraction quite soon.
For more information on DHA Lahore Phase 6, you can check out DHA Lahore website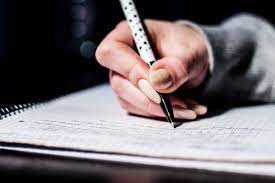 Staff Writer One
IdeasBeat provides you with a variety of articles related to complete living from all around the world. We hunt for good stories, informational articles, and various resources to help you stay well informed, enlightened and entertained.

You can contact us here