DHA Lahore Phase 8
---
Location. Location & Location
DHA Lahore Phase 8 basically now has three parts -
The ex-Park View,
The ex-Air Avenue society and
The new additional land by DHA.
Park View and Air Avenue were acquired by DHA Lahore and merged to form a bigger Phase 8 of DHA.
The park View society & Air Avenue were developed by another private developer earlier and people had earlier bought plots from them and had started building their home in few sectors. The basic infrastructure had already been laid down by the other developers at that time.
Although there have been many teething problems in merging the two societies within DHA especially between the two management.
Many people who were originally allocated or bought plots in Park view (Phase 8) were reallocated in phase 7 which also created a lot of resentment amongst the people. But I guess now gradually they are near the resolution
DHA Lahore Phase 8 Promising Future
---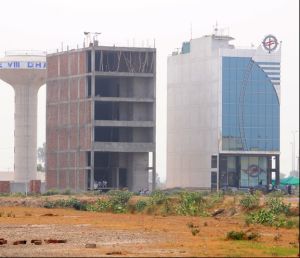 DHA Lahore Phase 8 has a promising future due to its location. Park view is just in front of Lahore airport and Air Avenue is also the next gate and surrounding these two is the additional phase 8 huge piece of land.
The additional DHA land in phase 8 is a good proposition for investment because it is clear from any problems and legal complications which were inherited in acquiring the Park View & Air Avenue.
Development works in phase 8 are have almost completed which will escalate the prices further up. Simultaneously all outstanding issues in Park view & Air Avenue have also been resolved.
Underground electrification system has been completed and energized by LESCO.
Sector Mosque
Prior to the merger of Park View with DHA, there was no sector mosque for the residents. DHA has now constructed a beautiful mosque in Sector D to facilitate residents of the area.
DHA has also constructed DHA Villas- a compact residential community. To enhance the beauty of DHA Villas, a well designed beautiful park has been constructed for the recreation of the residents.
DHA Lahore Phase 8 Access
---
DHA Lahore Phase 8 has one of the most advantageous locations in DHA Lahore. It runs parallel to the main Ring Road. And it is situation opposite to new Lahore Allama Iqbal International Airport.
This makes it one of the most sought after phase in DHA Lahore.  It has all the modern facilities and amenities in it.
The earlier parts of Phase 8 including ex-Park view and ex-Air Avenue are already populated sufficiently.
McDonald's in DHA Phase 8
Recently, one of the most attractive features in Phase 8 is the opening of McDonald's which is a purpose built building with its own parking and spacious indoors. The Phase 8 community is delighted to have such an addition.
In addition , the commercial areas in ex-Park view and ex-Air Avenue are also populated and all kinds of merchandize is available for the residents.
DHA Lahore Phase 8 Pricing
---
The current prices in Park View are approximately Rs: 2 crore per kanal and in developing part of phase 8 its around Rs: 1.5 - 2 crores per kanal.
For more information on DHA Lahore Phase 8, you can visit DHA Lahore website.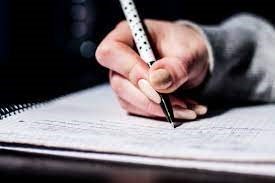 Staff Writer One
IdeasBeat provides you with a variety of articles related to complete living from all around the world. We hunt for good stories, informational articles, and various resources to help you stay well informed, enlightened and entertained.

You can contact us here