DHA Lahore Phase 9 (Prism)
---
The Future Becoming a Present!
Initially, DHA Lahore Phase 9 was known as Phase IX and X (combined).
This has been renamed as Phase IX (Prism). It is adjacent to Phase V and opposite to Phase VI, with Ring Road interchange close by.
DHA Town is also being developed in DHA Phase IX as a Welfare Package to recognize the exceptional bravery and courage displayed by our soldiers.
The Town has sites for a Jamia and two sector mosques, two school campuses, five parks, two play grounds, two petrol pumps and sewerage disposal system (SDS).
Spacing of roads have been planned with green belts.
The DHA Town is truly a reflection of the most modern and economical development standards.
DHA Lahore in general is growing at a stable speed and turning into a much sought after community in Lahore
DHA has also seen its ups & downs. This review is particularly about the upcoming DHA Lahore Phase 9. Many people have mixed views about it.
Well I will share one experience as well as some objective analysis.
DHA Lahore Phase 9 - The Experience Counts
---
One acquaintance of mine bought one file of Phase 9 in Dec 2008 for 15.60 lacs. He just sold it for Rs: 26.60 in July 2012.
After three and half years, he got the gross profit of 11 lacs minus the taxes around 1.5 lac.
The net profit was 9.5 lac in 3.5 years which is about 56 percent return in 3.5 years and the annual return of about 16%.
Well by financial standards, it was not bad. In the bank you get about 5-8 % and in national savings you get maximum 12%. So it was not bad.
Moreover, this return in real estate market in the boom time is considered very weak. And from 2008 – 2010 it was a part of the slump period. Market just started gaining its strength back in late 2011.
Real estate has always been considered a very good investment. But I agree there have been scary stories as well.
I personally know people who bought the phase 9 file for 45 lacs in 2004 – the so called first boom years – when the phase 9 was announced and there was big hype behind it. Now those people are just got stuck with their files for so many years since it did not reach even its original buying price for a long time.
The price still kept rising even when he sold it off. It touched at about Rs: 31 lacs in Oct. 2012 and then in Nov 12 it was again at around Rs: 30 lacs.
For many investors, the price still seemed right since the news of balloting for DHA Lahore Phase 9 was circling in the market. Secondly DHA has delivered in the past and it was going to deliver in the future too.
So one kanal plot at 30 lacs plus Rs: 15 lacs of development charges in future would be doubled once the phase 9 would be completely developed.
The location of DHA Lahore Phase 9 is also good . It is on the phase 5 side of the Bedian road. You don't have to cross the Bedian road to go to the other side. It is going to be largest phase with about 48000 kanals of land much larger than all other phases combined.
It is indeed a good investment for long term at least 6-8 more years in order to live well in that phase 9.
DHA Lahore Phase 9 Update – Back in Oct, 2013

---
DHA Lahore Phase 9 prices had increased more than 100% just in one year from June 2012 to August 2013. The one kanal file price was around Rs. 25 lakhs, it jumped to Rs. 55 lacs in Aug, 2013.

Is there any other investment which could give that much return on investment like more than doubling your money in one year? Probably not, any other investment. But again it's not that simple to understand and get into it in haste.
It may seem easier in good times, but it is not like that in bad times.
Real estate market in any country has its own ups & down. Pakistan is also one of them which has seen many cyclic changes in real estate industry in the past. Many factors affect the growth of real estate industry. 
In real estate industry there are generally two kinds of buyers – the 'real end users' who want to buy to build something in future and the 'investor' who just wants to buy to sell in medium or long term future to make profit out of it.
It is to be noted that the real estate market forces of demand & supply are largely controlled by these investors.
The Role of Speculation in DHA Lahore Phase 9 Prism
---
In addition to normal investors, there is also the third type – the role of speculators. The speculators' basic motive is to make fast short term profits either in a few days or maximum in a few months. They don't want to keep the inventory for long.

Real Estate speculators watch closely the market trends, and try to predict the market trends for upward or downward movement, which an ordinary person may not be fully aware of.
This provides them insight where & when to put their money into and when to dispose it off and take out profits.
In some markets, gradually the trend builds up and big groups of such speculators start buying and selling at fast speed. This puts the market in a confused state for the ordinary end users. All real estate markets are prune to such trends.
DHA Lahore Phase 9 has been a good horse to gamble for all the investors and speculators.
This is a new phase and ultimately it is going to get developed just like any other DHA phase. In the DHA developed phase, 1 Kanal price ceiling in DHA approximately goes upto Rs. 3 crores. So it may seem logical that in future all such under developed phases in DHA Lahore will also come up to that level.
But the big question remains, 'when', either in 2 years, 5 or 10 years. That is the only factor which sometimes is hard to predict accurately in real estate market, because the answer to that is sometimes linked to many inner variable factors.
The speculation activity in the real estate market sometimes triggers off the artificial boom, and when these speculators and investors fear little bit of problem or instability, they fast try to take out their money leaving the market dry & dead. That is what we call the bubble burst.
This way, the market loses confidence for some period of time and many ordinary people also get scared to invest and try to stay away.
The concept of speculation and its attached motive for earning fast is not principally & ethically right which provides the wrong sentiments and results in losses to ordinary people.
With almost 5 years of recession 2007-2011. The prices almost slightly crawled up to Rs. 20 lacs only for DHA Lahore phase 9 file. From 2012 onwards, it started seeing the fast movement, and it now reached up to Rs.58 lacs as of July 2013.

As of Oct, 2013, the prices slightly moved down and were at Rs.51 lacs for DHA Lahore phase 9 file.
It is advised & recommended that for any real estate investment in Lahore, you need to do some homework first.
Your clear motive should be known and you should be little bit aware of the real estate market knowledge. In addition to that you should also know some cautious and prudent measures to take before actually investing in real estate market in Lahore.
In case you are very well equipped, at least you should take some advise from experienced & credible professionals in this field.
We recommend that you should at least try to deal with DHA approved property dealers.
Another Update - May 2015
---
DHA Lahore Phase 9 did its formal balloting on 15th May, 2015. It was held in DHA Auditorium which was DHA Cinema Hall in phase 2. DHA phase 9 was officially named as DHA 9 Prism. 

It was a very impressive launch and ballot ceremony. More than 400 guests participated. Secretary and Administrator DHA addressed and briefed about the DHA Prism 9 features. According to that it is going to be largest phase in DHA Lahore with 40,000 kanals of land with 20,000 residential units and 2000 commercial units.
DHA Lahore Phase 9 Prism will have state of the art infrastructure of roads, civic zones, mosques, parks, golf course, amusement center, underwater zoo, dolphinarium, business convention center, and many more.
The development work started from Jan 2016 onwards. It will on average take 3-5 years of time to complete the development of DHA Prism 9.
Now after the balloting, the list of ballot results was made available on the DHA website (I guess) from 18 May, 2015 onward. 
The owners of the plot files started getting the intimation letters perhaps after 1-2 months' time which also let them be aware of the development charges schedule which roughly was 18 - 20 lakhs of rupees to be paid in quarterly installments.
The DHA Lahore Phase 9 Prism, due to its location will eventually become a very attractive phase and perhaps one of the best phases of DHA Lahore.
It will eventually command very high prices more than in any other phase of DHA Lahore after its full development.
DHA Lahore Phase 9 Prism - Pricing (Latest 2021)
---
Although the current prices for one kanal plot is around 1 crore (Pak Rupees).
I guess, it still is a good investment for future which has the capacity to appreciate upto (est) Rs:3 crores in the future times.
The real estate markets many a time behave unpredictably. So there is nothing set in stone as far this assessment is concerned.
Sometimes, the supply and demand include many factors including the country's situation, the investors trend, real and artificial speculation, all play important part in reducing or increasing the prices. 
We do hope that DHA Lahore Phase 9 Prism actually turns out to be what it promises.
For more information on DHA Lahore Phase 9 Prism, you can visit DHA Lahore website.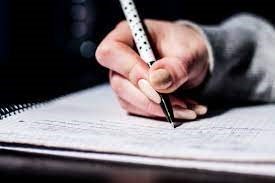 Staff Writer One
IdeasBeat provides you with a variety of articles related to complete living from all around the world. We hunt for good stories, informational articles, and various resources to help you stay well informed, enlightened and entertained.

You can contact us here