The Emporium Mall Lahore
---
The Largest Mall in Pakistan
This Article on Emporium Mall Lahore has been moved from LahoreBeat.com to IdeasBeat.com
Something big has come up in Lahore – The Emporium Mall Lahore. It is considered to be the largest shopping mall in Pakistan. The Mall is located in Johar Town Lahore near the Expo Centre, Lahore.
The city of Lahore has witnessed many challenges in the past including security, energy, inflation and poverty, but Lahore has gradually overcome such challenges and now is stably progressing in many indicators.
The development includes improving of road networks, reduction in load shedding, improving security conditions, modernizing of the civil infrastructure and many more. It has led to increasing retail activity with arrival of several foreign brands and increasing food outlets and more.
All these measures are depicting a prosperous outlook at the first glance.  People in Lahore are generally lively, helpful, and chatty beside being  food lovers.
The Emporium Mall Lahore was completed during the tenure of The Chief Minister Shahbaz Sharif and his big brother PM Nawaz Sharif. Both seemed to have their own liking and passion for this city of Lahore.
They intended to convert Lahore into a modern international standard urban city just like any advanced country. And of course, Istanbul seemed to be the inspiration.
The Emporium Mall Lahore project may not have much steam if the developer would have been unknown. But the the most credible part of this project is the people behind this attractive project who is no one else but the Nishat Group, Mian Mansha. 
In Pakistan, almost all are well familiar with the Mansha Group who are the big industrialists. They are one of the most credible and seasoned business tycoons of the country and who mean business and who believe in delivering.
Mansha Group are also the owners of the famous MCB and Nishat Mills and now Nishat Hotels & Properties and many more companies. 

The Emporium Mall Lahore - Salient Features
---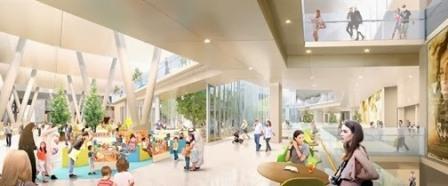 The Emporium Mall Lahore as per its features is huge and it has become the largest shopping mall in Pakistan.
Some of its key features are:
Designed by: Aedas UK & Aedas Ali Naqvi Pvt. Ltd
Consultants: Aedas UK & Aedas Ali Naqvi Pvt. Ltd.
Date of Commencement: 15th March 2013
Date of Completion: 2016
Developers: Nishat Hotels & Properties
Status: Fully constructed and operational
The Emporium Mall Lahore is a purpose-built shopping mall designed by acclaimed architect's Aedes (UK).  It brings an international experience to the heart of Lahore, offering retailers a megaplex with:
Total Area of 2.7 Million Sq. Ft
Dolby Atmos Equipped Multi-screen Cineplex
60,000 Sq. Ft. Indoor Arcade and Playzone
110-Room Boutique Hotel
The Avenue: Dedicated Area for High-End Brands
Up to 2,200 Seating Capacity Food Court
A Vast and Spacious Hypermarket
Underground Parking Space for 2,000 Cars
The total project cost at that time was approximately PKR 25 Billion
Brands in The Emporium Mall Lahore
---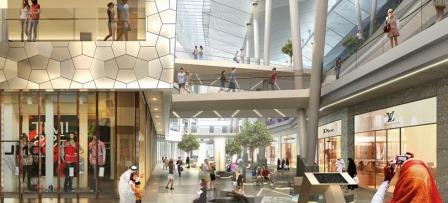 The Emporium Mall Lahore is also home to an impressive eight-screen Cineplex (Universal Cinemas) banquet halls for all occasions, a children's recreational zone, a gold market, a renowned boutique hotel and a hypermarket for all kinds of shopping requirements.
The Emporium Mall has been populated with more than 200 outlets including some of the leading local and international brands.
Adidas
Carrefour
Fun Factory Park
Afghan Carpets,
AKS Silver,
Al Karam Studio,
Andy Birds,
Aroshi,
Arcadian Cafe,
Babyshop,
Bata,
Bay's Lingerie Studio,
The Body Shop,
Bonanza/Satrangi,
Borjan,
Bounce,
Breakout,
Bundu Khan,
Burger King,
Caanchi & Lugaari,
California Pizza,
Charcoal,
Charles & Keith,
Chen One,
China Town,
Claire's,
Coffee Planet,
Coral,
Cotton & silk,
Cougar,
Cross Stitch,
Decor Fashion,
Dermalogica,
Dynasty,
East Breakout,
Eden Robe,
Equator,
Essence D'Arabia,
Generation,

Giordano,
Hang Ten,
Hashtag,
Hobo by Hub,
HOPSCOTCH,
Howdy,
HSY,
Hush Puppies,
Hyperstar,
Gul Ahmed,
Inglot,
Insignia,
Interwood Mobel,
Jafferjees,
J. (Junaid Jamshed),
Jane Iredale,
Jockey,
KFC,

Khaadi,
Kids Breakout,
Kross Kulture,
Lawrencepur,
Lifestyle,
Limelight,
Lingerie Lounge,
Logo Shoes,
Magnum Cafe,
Make Up City,
Maria B.,
Mastana,
MCB Bank,
McDonald's,
Men Italia,
Mocca,
Mocciani,
Monark,
Nike,
Nishat Linen,
Opium,
Origins,
Osim,
Outfitters,
Pepperland,
PEL,
Platter Junction,
Reebok,
Rollover,
Royaltag,
Sam's Grill,
Samsonite,
Sapphire,
Sarar,
Scentsation,
Second Cup,
Shamraf's,
Shirt & tie Shop,
Shoe Planet,
Slazenger,
Splash,
Stoneage,
Stylo,
St. Nail Bar, Subway,
TAG Heuer,
Texas Chicken,
Threads & Motifs,
Triumph,
Uniworth Black,
Urban Outfitters,
U.S. Polo Assn.,
Vincci,
Warda,
Zara Shahjahan and many others.
The Emporium Mall Lahore - Food Court
---
The Emporium Mall has a very impressive exclusive food court on the top floor which can accommodate upto 3000 people. You can find al the local and international chain eateries.
Although every family member may have their own areas of interests when they go for shopping, whether clothing, electronics, cosmetics, household items or crockery or grocery, but when it comes to eating, everyone wants to rush to the food court. 
Interestingly, the mall food court also allows everyone to have their own choice of food sitting at the same place.
The Mall That Adds Value to The city!
---
The Emporium Mall Lahore has changed the landscape of Lahore in a major way and will put the city of Lahore on the world map in a conspicuous way.
Lahore is the second largest city in Pakistan. For many years, it was deprived of any major shopping mall in the city.
As per the the old culture in Lahore, people was used to go to the local downtown markets for all kinds of shopping. They are used to get bargains and discounted prices on shopping items.
This consumer psyche perhaps was always a hesitant factor on the part of the big industrialists to invest so heavily which may have some risks and uncertainties in the future.
The business tycoon, Mian Mansha took the lead in breaking those old perceptions and providing such an ambiance which has started attracting people form all walks of life. The shopping mall is a real treat for everyone.
Especially in the summers when it is fully cooled indoor by air conditioning and in extreme winters it is cozily warmed.
Visit to the shopping mall is not only  a matter of shopping, rather it is complete picnic package for the whole family. They can shop, roam around, eat and play and watch movies under the same roof.
For more information on the Emporium Mall Lahore, you can contact:
+92-42-35717090-96
Or you may visit NishatEmporium
---
This Article on Emporium Mall Lahore has been moved from LahoreBeat.com to IdeasBeat.com under the same ownership. LahoreBeat.com has been merged with IdeasBeat.com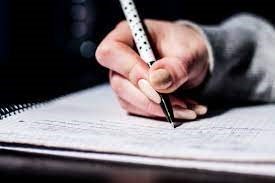 Staff Writer One
IdeasBeat provides you with a variety of articles related to complete living from all around the world. We hunt for good stories, informational articles, and various resources to help you stay well informed, enlightened and entertained.

You can contact us here