Islamabad Super Market F6

---
Its Where the Fun Is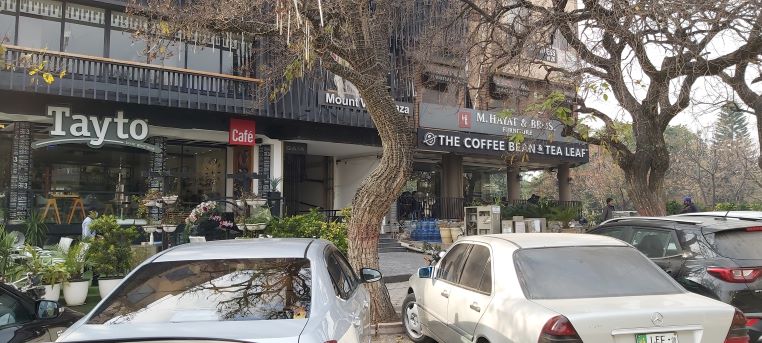 Islamabad Super Market F6 has a long history, since the inception of Islamabad itself.
It is one of the oldest markets established in the lush green sector of Islamabad, which is called F6 Markaz.
Islamabad sectors are usually divided into four sub-sectors, i.e., F6/1, F6/2, F6/3, F6/4. And the main market or Markaz is in the center of all four sub-sectors.
The central market provides access to all kinds of commercial stuff for the residents living around the F6 sector.
Every sector in Islamabad has a similar setting and format.
---
History of Islamabad Super Market F6

---
Islamabad was developed in the 1960s. Islamabad Super Market F6 sector was one of the few first sectors at that time which was developed fully with residential and commercial markets.
F6 sector is located just at the Margalla foothills. It is a very scenic location where you see the surrounding mountains close by.
The area is naturally filled with lush green old trees. And, as per the weather in Islamabad, it provides a very cooling effect in Summer, and it is extremely cold in Winter.
The Islamabad Super Market F6 still has some major outlets from old times which existed during 1970s to 1990s. These are still doing good business.
But, now from 2010 -2020, it has been upgraded with lots of new retail brands all around.
Interestingly, the old shops still exist, and they have their own loyal clientele. But, at the same time, the new brands have added more variety, and now the super market caters to every segment of the population.
For the larger context, the other two famous markets of Islamabad are also located nearby, i.e. Kohsar market and Jinnah Super market in F7, which also have their own attractions. But here I will stick to write only about the Islamabad Super Market F6 sector.
---
Old Shops In The Islamabad Super Market F6

---
The first to mention is Maharaja shop, especially for the interest of the women. The shop has a vast variety of hand-embroidered shawls in every color and texture with good quality. And, at very affordable prices.
Women from all over Pakistan, when they visit Islamabad, most of them plan a trip to Islamabad Super Market to visit Maharaja.
However, it is not only Maharaja. There are many more adjacent shops for the similar merchandise (shawls). I may miss out some of the names, but mostly the merchandise is the same.
In addition, you will find many more old shops carrying the handicrafts and novelties.
---
Eateries In The Islamabad Super Market

---
Some of the oldest bakeries in Islamabad, i.e., United Bakery, is still standing tall in the Islamabad Super market F6, with its own indigenous good quality products, and with their own loyal clientele who only like to take their items from United Bakery.
In addition, some old native eateries still exist in the inner lining of the Super Market, where you can eat with desi food with fresh naan and roti.
Munchies is also very popular eatery to provide you with some desi touch of shaami burgers, cheese burgers, chaat, and dahi baray along with all kinds of juices.
You will also see many latest food joints including the Second Cup Coffee, Coffee & Tea Leaf, Tayto, KFC, Turkish, and Lebanese restaurants, Baskin Robbins, Nandos. And some more.
---
Other Stores in the Islamabad Super Market F6

---
The new additions are also very interesting that include all kinds of latest fashion designer brands for men and women.
There are also many grocery marts and pharmacies, opticians, and everything you can imagine for the men and women interest.
As you see more, Mr. Books is also still there from old times, as well as some corner bookshops.
The Hanif Jewelers have also set up their grand store in the Super Market, recently.
Another very interesting store is Shams which has a variety of imported merchandise. The interesting thing about this store is its retail display, lighting, aroma, and the mood which is built in the store.
It pulls the shoppers in with its own appeal. When in Islamabad, you should also spare time to visit the Shams Store.
---
Islamabad Super Market F6 is the Go-to Place!

---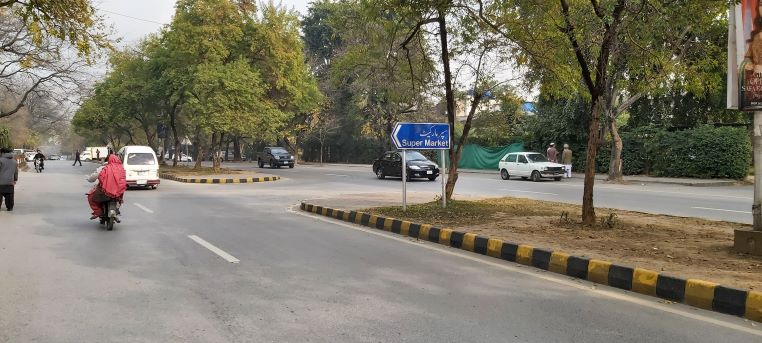 The Islamabad Super Market F6 has become a very happening place for all segments of the society.
It is booming with business. Most of the time, it is hard to find the parking, but with some effort you still can manage it.
In short, Islamabad Super Market F6 is really the place to go to in Islamabad. And I would still prefer to park my car somewhere a little far off, and walk the market on foot, especially in good weather.
This way, you can come across many more interesting shops which are sometimes hard to find when you revolve around the market in your car.
The inner lanes of the Islamabad Super Market F6 provide more interest and mystery to find merchandise in the small shops.
You will also find the fresh French fries' maker and the shawarma maker, biryani and all kinds of juices in the inner lanes.
Though originally meant for the F6 sector residents, but Islamabad Super Market F6 has turned into a major shopping arcade, and even people spend a good amount of time roaming around and hanging around the place.
The people who come from other places of Pakistan from Punjab and Sind, they also find it the most popular market where they get everything at one place.
---
Character to the Place
---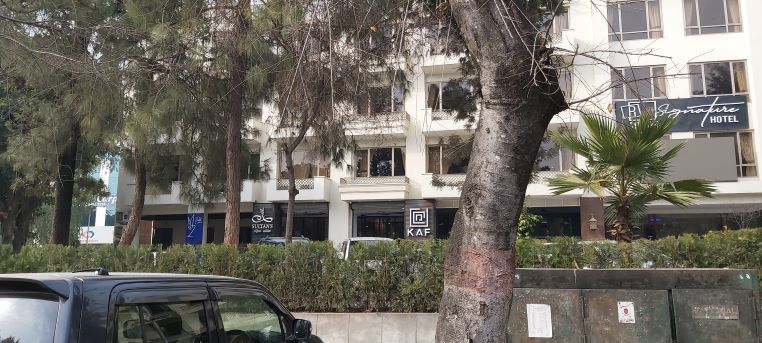 Another interesting thing about the Islamabad Super Market, in my opinion, is that you may find some heritage and character in the market.
It provides you an interesting feel which is little bit homely, as well as foreign, as you may feel in some commercial squares in the Europe, where you feel more like walking within the small alleys and enjoying the weather and greenery all around.

When you come next time to Islamabad, get some time, visit the Islamabad Super Market F6. In addition, I guess you will definitely have plans to roam around other places in Islamabad as well, which I will find time to cover in my other articles on Islamabad.
Anyways, I think it just cannot be overlooked. It is somewhat obvious whether it said or not.
If you are interested to read and know more about other markets in Islamabad you may also checkout CDA website.