Reko Diq Case In Pakistan
---
Chagai District Baluchistan
---
What is Reko Diq Case in Pakistan?
---
Reko Diq Case in Pakistan is about the Reko Diq Mines in the district of Chagai in Baluchistan that contain huge deposits of copper and gold as per the independent assessments of many expert firms locally and internationally.
Unfortunately, it was never explored and refined till date in Pakistan. 
Broadly, there were broad 3 reasons behind all that delay:
It required a huge investment
It required the specialized mining expertise
It required the competence and will on the part of the Government to take this initiative efficiently.
---
History of Reko Diq Case
---
Reko Diq case started in 1993, when Government of Baluchistan took this initiative to explore the Reko Diq mines in Chagai district. 
In this regard, after a long hunt and assessment, they finally contacted the Australian company, BHP Billiton. 
After the initial negotiation with BHP Billiton, the Reko Diq case proceeded and the deal was made resulting in CHEJVA (Chagia Hills Exploration Joint Venture Agreement). 
CHEJVA was made on the following basis:
75% shareholding with BHP Billiton
25% shareholding with Pakistan (Baluchistan Govt)
2% Royalty to Pakistan
Smelting and Refining to be done abroad
However, the deal remained cold for several years. Meanwhile, the BHP Billiton in Australia transferred their rights to another company Mincore Resources in the year 2000 and then later it was finally acquired by Tethyan Copper Company (TCC) in the year 2006.
TCC is a joint venture between Barrick Gold Corporation of Australia and Antofagasta of Chile based on 50:50 percentage sharing ratio.
In the year 2006, when TCC wanted to proceed further with the project. With the change of Governments in Pakistan, the context had changed too.
The legality of the CHEJVA agreement deal was challenged in the High court in Baluchistan in 2006.
With long debate from both sides, however, the Baluchistan High Court finally validated the CHEJVA deal legally in 2006.
Subsequently, in 2011, Tethyan Copper Company (TCC) finally submitted the Mining Lease application to Baluchistan Government to start the work of exploration and mining at Reko Diq. 
Strangely, this time, it was rejected by the Baluchistan Government, who demanded different terms and conditions including raising the shareholding percentage, and the terms ensuring that they cannot do the smelting and refining abroad which already had been agreed upon earlier.
Consequently, in exasperation, TCC management took up the matter to World Bank's International Center for Settlement of Investment Disputes (ICSID) to seek a compensation of appx USD 11 billion in damages.
TCC had already invested appx USD 220 Million in the Reko Diq case project earlier.
In addition, in 2013 Supreme Court in Pakistan also declared CHEJVA deal as invalid and void, due to stated reasons that Baluchistan Government had exceeded their powers, and it was contrary to the State public policy, and TCC had no right to explore the mines.
At this time the Reko Diq case met a strange unfortunate twist hitting a blockade and seemed like a final nail in the coffin.
In 2017, ICSID (International Center for Settlement of Investment Disputes) decided in favor of TCC, and substantiated that as per the agreement in place there was no wrong doing on the part of the Tethyan Copper Company (TCC).
In July 2019, ICSID inflicted USD 6 Billion damages on Pakistan, and substantiated that Pakistan had unlawfully denied the TCC not to explore and mine the copper and gold deposits at Reko Diq.  
Therefore, the Pakistan as a State had committed an unlawful expropriation under the Australia-Pakistan Bilateral Investment Treaty (BIT).
In Nov 2020, TCC approached the High Court of British Virgin Islands (BVI) to enforce the penalty amount of USD 6 Billion on Pakistan and also demanded the attachment of PIA assets abroad i.e. Roosevelt Hotel in Manhattan, New York, and Scribe Hotel in Central Paris. 
In addition, London Arbitration Court also inflicted another USD 4 billion penalty damages, making it total of appx USD 10 billion penalty to Pakistan.
---
Struggle to Resolve Reko Diq Case
---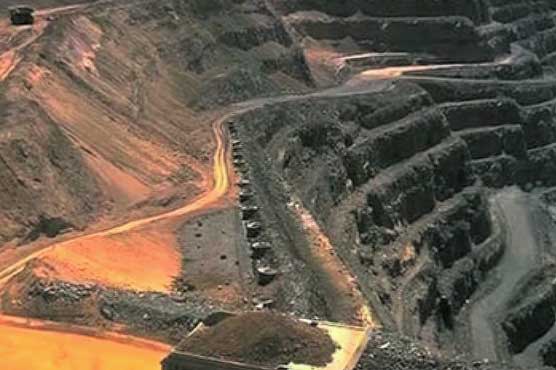 From 2021 onwards, Pakistan Government started taking actions to revert back this penalty decision in Reko Diq case, and opened doors of negotiations directly with the Tethyan Copper Company (TCC).
Since then during the tenure of PTI's Prime Minister, Imran Khan led government, a lot of efforts were exerted to find a way out of this quagmire.
---
Final Outcome of Reko Diq Case

---
With all the recent efforts, finally Pakistan has been able to sort out this long pending Reko Diq case battle in March 2022, and all the penalty damages have been withdrawn. 
Now, new arrangement has been made directly with parent company Barrick Gold company based in Canada to further proceed and enter into a new agreement and joint venture.
According to the new agreement, Barrick Gold will invest USD 10 billion for the exploration of the Reko Diq in Baluchistan. That will also result in creating 8000 new jobs locally, developing roads, schools and healthcare facilities.
In this regard, it is pertinent to mention, that the Attorney General of Pakistan (AGP) office has played a key role majorly led by Ahmed Irfan Aslam.
It took 3 years to do the successful negotiation reaching at this point.
New agreement was signed between the Pakistan Government and the Barrick Gold Canada CEO Mr. Dr. Mark Bristow. 
Now the project will be revived and developed by the Canadian Barrick Gold company in direct partnership with the Pakistan Government.
According to the new arrangement, 50% shares will be owned by Barrick Gold. And 50% by Pakistan Government. That will be divided equally 25 & 25 between Baluchistan and the State Center.
Pakistan Center's share will be further divided among the three state owned companies: 
OGDCL (Oil & Gas Development Corporation Limited
PPL (Pakistan Petroleum Limited)
GHPL Government Holdings Pakistan Limited)
It is important to note, that Baluchistan will not incur any expenditure on the project, rather it will be borne by the Pakistan Federal Center. 
Baluchistan will remain the primary beneficiary of the Reko Diq case project proceeds and the development in terms of schools, roads, and healthcare facilities.
---
Reko Diq Case Aftermath (March 2022 onwards)
---
From now onwards, there are a few more formal steps involved.
Pakistan government now has to submit the Reko Diq Agreement/Deal to the parliament for approval as well to the Supreme Court for ratification.
Reko Diq mines have one of largest undeveloped copper and gold reserves.
It is expected that it will produce 200,000 tons of copper every year, and 250,000 ounces of gold every year (that makes it about 600,000 tolas of gold every year).
The total capacity of the Reko Diq mines has the long term potential of producing such proceeds for 50 years (half a century).
This is considered the largest foreign direct investment in the Baluchistan in the history of the country.
It is also important to note that if done well, it can prove to a game changer for a debt-ridden developing country like Pakistan. 
However, the timeline of the project from the start to the exploration will take about 6 years in a row to see and reap the fruits of the harvest.
---
Conclusion
---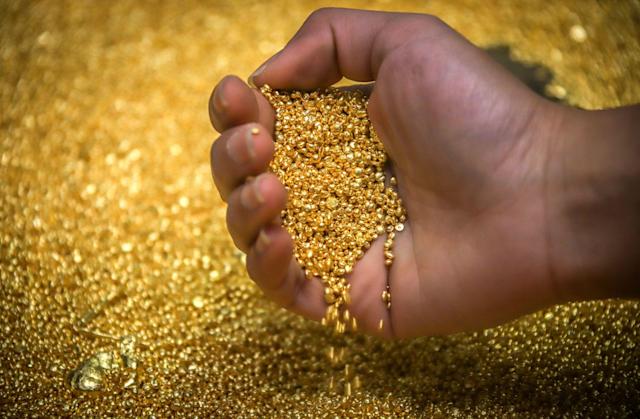 The international business joint ventures usually are very sensitive as well very important for the developing countries. But due to the volatility in the political environment, the due and the desired focus is not usually diverted to such lucrative and game changing deals.
This time, it seems that 10-year assurance has been provided to the Barrick Gold Canadian company irrespective of the change of Governments in Pakistan in the future.
Though it was a very hard lesson learned and very expensive indeed. The battle of Reko Diq case was long and rigorous, but fortunately Pakistan won it and escaped the state of bankruptcy. 
It is hoped that along with CPEC, Reko Diq case and its fruits should help to progress the country economically. 
Furthermore, Pakistan should also remain open for more such international agreements and deals to expedite its road to economic progress.
You can also check out Wiki Article on Reko Diq Case.