Starbucks in China
---
Going Big
Starbucks in China has big plans for the next 5 years. Howard Shultz, the celebrity CEO of the Starbucks got his 3rd tenure extension with a mission to grow and expand Starbucks in China, which perhaps will overtake the US market as well.
---
Background - Starbucks in China
---
Starbucks first formally opened its doors in China in 1999, and since then, the coffee chain has experienced incredible growth in the country.

There are now around 6,000 Starbucks coffee stores across China, making it the company's second-largest market after the United States.

---
Growth Plans for Starbucks in China
---
China is a key part of Starbucks' global growth strategy, and the company is planning to open more than 3,000 new stores in China over the next 3-5 years.

The company is also working on expanding its delivery and online ordering services in the country. Starbucks is also partnering with Alibaba to offer a new "tea experience" in China.

The Chinese Coffee Market and Starbucks' place within the coffee market in China is growing rapidly, with sales which reached $5.6 billion by 2021.
Starbucks is the leading coffee chain in China, with a market share of 36%.
Starbucks also bought off some local coffee competitors with USD 1.3 Billion invested in it.

---
Land Cultivation in China for Coffee
---
Starbucks has also agreed to lease land to cultivate the coffee indigenously in China. And that is just a few of the places where Starbucks does so in the world.

Starbucks collaborated with the local charities and local party officials to expand it Yunnan Coffee Project that aims to improve the standard of living for 50,000 local farmers and their families.

---
Starbucks Social Work In China
---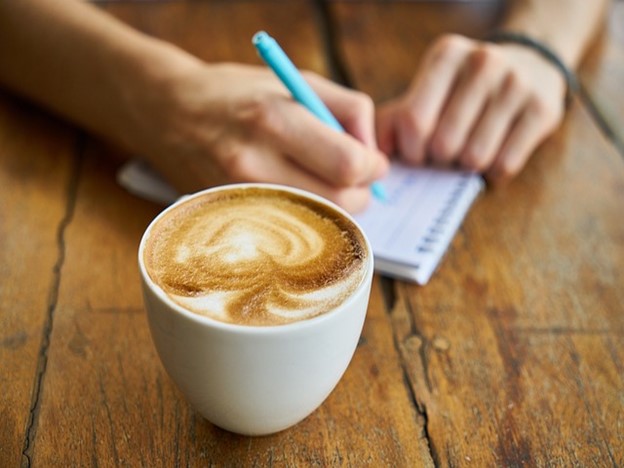 Beijing Starbucks Foundation was also created to do some social work in China. The Foundation donated USD 900 K to flood relief and 900 K to women entrepreneurs.

Starbucks has invested over USD 20 M for various social impact programs as well as USD 3 million for women development in Chinese rural areas.

Starbucks also established book corners in primary schools. Some book titles include 'Today I am the Flag Raiser', and 'Little Soldier Zang Ga'.

---
The US Companies' Pull out
---
It is interesting to note that Starbucks has embarked on quite a bold, challenging as well as risky venture in China at this time from the US perspective.

On the contrary, many other US companies are considering to pull out.

LinkedIn shut down its Chinese version of the site in Oct 202

Yahoo also followed.
Google is now manufacturing some of its parts of smartphones in Vietnam (instead of China)
Apple also moved some iPad production in Vietnam.
Amazon is making its fire TV in India now.
Airbnb shut down its listing service in China in May 2022
Parent company of Jeep pulled out in July 2022
Old Navy and Urban Outfitters stopped online sales in China.
At the same time, US Government is weary of Chinese progress and are very cautious to move forward in US- China Commerce relations.

They have cautioned all the concerned to take good care of themselves.

---
Starbucks Forges Ahead
---
Despite all these challenges, Starbucks forges ahead with its own mission.

Though it is a little bit challenging and riskier but hopefully Starbucks should be knowing what they are doing especially, when it is about Howard Shultz, who has proceeded with some renewed but apparently a crazy mission to China moon.

---
Other Coffee Shops in China
---
Other major players in the Chinese coffee market include Costa Coffee, McDonald's, and Dunkin' Donuts.
---
Starbucks' Unique Approach to the Chinese Market
---
Starbucks has adapted its business model to better suit the Chinese market.

The company has opened several "tea bars" in China, which offer a variety of tea-based drinks. Starbucks is also working on expanding its delivery and online ordering services in the country.

---
Future Prospects of Starbucks in China
---
The coffee market in China is growing rapidly, and Starbucks in China is well-positioned to continue its growth in the country.

The company with 3,000 new stores in China over the next 3 - 5 years will create a big edge, and company is continuously working on expanding its delivery and online ordering services.

Over the next 3 years, Starbucks plans to invest 220 M in the Chinese market, increase their stores from 6000 to 9000 and their workforce from 60,000 to 100,000 people.

And quadruple its operating income for Starbucks in China.

Belinda Wong (Chinese seasoned professional) is the chairwoman of Starbucks in China, who aims to open Coffee Innovation Park in mid-2023 in Shanghai.

With seventh coffee roasting facility, (five are in US, and one in Europe) with 150 million investment that will help to control the entire supply chain from bean to cup.

They also offered company staff 2-month bonus, normally as per the prevalent practice, it is usually one month salary bonus at the end of the year for Chinese workers.

---
Summing Up
---
Starbucks' unique approach to the Chinese market has been successful so far, and the company is poised for continued success in the country.

Hopefully, everything goes as per the plan. We wish Starbucks in China best of luck.

You may also read another insightful article on Starbucks in China.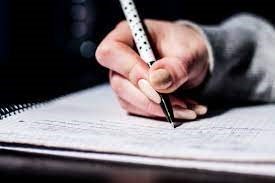 Staff Writer One
IdeasBeat provides you with a variety of articles related to complete living from all around the world. We hunt for good stories, informational articles, and various resources to help you stay well informed, enlightened and entertained.

You can contact us here