surayya Azeem Hospital Lahore
---
Near Chauburji Chowk Lahore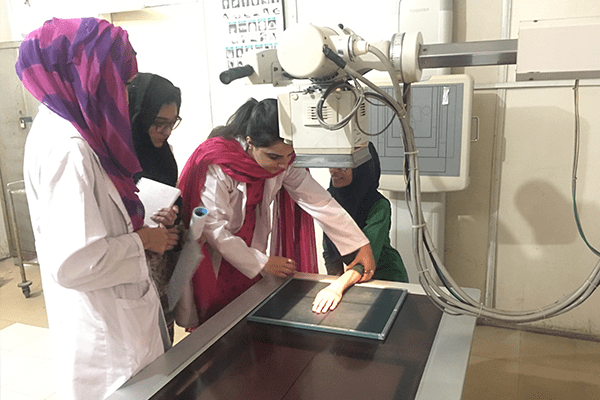 ---
Near Chauburji Chowk Lahore

---
Surayya Azeem Hospital Lahore is located near chowk Chauburji, Bahawalpur road Mazang Chungi Lahore.
It is established in this particular area to provide maximum benefit to the local people of Lahore and its nearby small towns.
The hospital is based purely on the motive of providing health care facilities free of cost.
Surayya teaching college is also affiliated with the Surayya Azeem welfare hospital.
---
Mr. Mujahid Ullah: founding member of the hospital

---
Mujahid Ullah is the founding member of Surayya Azeem Hospital Lahore.
The hospital is a welfare hospital where free of cost medical facilities are given to all sections of the society without discrimination.
It is a huge contribution of Mr. Mujahid Ullah who decided to establish a hospital for the welfare of common people who cannot afford expensive treatments.
This is the government's job to provide free of cost medical facilities to its citizens but in the Pakistan government's negligence in the health, the sector has forced philanthropists to build welfare hospitals.  
---
Covid-19 Isolation ward in Suraya Azeem welfare hospital

---
The hospital management is well aware of the needs of poor patients suffering from the corona. Therefore, they have founded a 4-bed isolation ward for corona patients. The ward is equipped with ventilator, oxygen cylinders, and trained staff. COVID 19 facilities
COVID testing is also available at the laboratory of Surayya Azeem hospital Lahore. But consulting a doctor before going is always advisable.
Surayya Azeem Hospital Lahore offers state-of-art health care facilities free of cost. The hospital is no less than the National Hospital or Doctors Hospital in Lahore. Services offered by Surayya Azeem Hospital are:
---
Orthopedic department

---
The orthopedic department is fully functional in the hospital.
The main objective of orthopedic surgeons is to provide treatment and permanent recovery from knee and joint pains.
Therefore, there is an Active Pain Management therapy available in the hospital. Moreover, there is arthritis management, back pain management, bone trauma, elbow replacement, and Bone marrow evaluations.
---
Breast Surgery

---
For cancer patients, there is a ray of hope in Surayya Azeem hospital LAhore which provides not only diagnosis and examination of breast cancer but also provides breast surgery free of cost.
The facilities include Clinical breast examination (CBE), breast surgery, and post-surgery and treatment.
---
Gynecology department

---
Gynecologist takes special care of pregnant women, routine check-ups of women, doing an ultrasound on monthly basis to monitor the growth of baby.
The services include: C section delivery, Antenatal Checkup/Antenatal exercises/Antenatal Services, first-trimester ultrasound, fetal surveillance & doppler scan, fetal surveillance scan, First trimester NT scan, Doppler ultrasound, epidural analgesia
---
Cardiology

---
The department of cardiology is of vital importance in the hospital.
There are experienced and well-trained cardiologists who not only conduct cardiac surgeries but also available for providing timely care to cardiac patients.
The cardiology ward offers Echo-cardiography, and Cardio-Thoracic Surgery to patients also.
---
Family planning advice and services at Surayya Azeem Hospital Lahore

---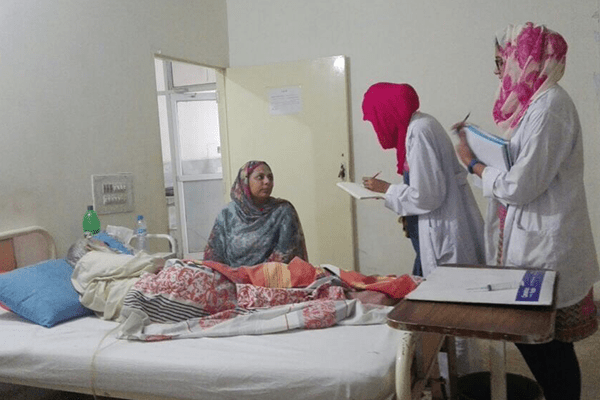 The Surayya Azeem Hospital Lahore also provides guidance and consultation to couples seeking family planning advice, and those who want to have a healthy gap between their babies.
There are different kinds of contraceptives available in the market and doctors guide their patients on which one is suitable for them with minimum side effects.
---
Combined clinics with Medical Genetics & Pediatric

---
The unique department of combined clinics with medical genetics and pediatrics is working hard to identify health problems in children which are genetic and have some underlying medical cause.  
Genetics

---
Couples with previous babies having chromosomal disorders, Cytopathology, DSA (digital subtraction imaging), Deformities,
Dengue

---
Hospital offers treatment and medicines for dengue patients also. All the medicines, injections, and hospital stay is free of cost and bear no expenses on the patients.
Dental care

---
There is a dentistry department in the hospital which is providing dental care, root canal, dental x-rays, and other facilities to the patients.
Blood bank

---
The hospital has enough blood stored in blood bank for patients that need blood during complicated surgeries.
Highly advanced testing laboratory

---
CT Scan, MRI, ultrasounds, X-rays, blood, urine tests, and COVID-19 testing, etc…
---
Appointment & Contact Info

---
You can book online medical consultation by finding the right doctor consultant just sitting at home through online medical portals:
Doctors' profiles and complete details are given on the portal websites.
These are growing and emerging web healthcare portals that are helping patients finding specialist doctors while sitting at home.
Address: Chowk Chauburji، Bahawalpur Rd, Lahore, 54000
Phone: (042) 37120003