Trip To Abbottabad
---
Down The Memory Lane!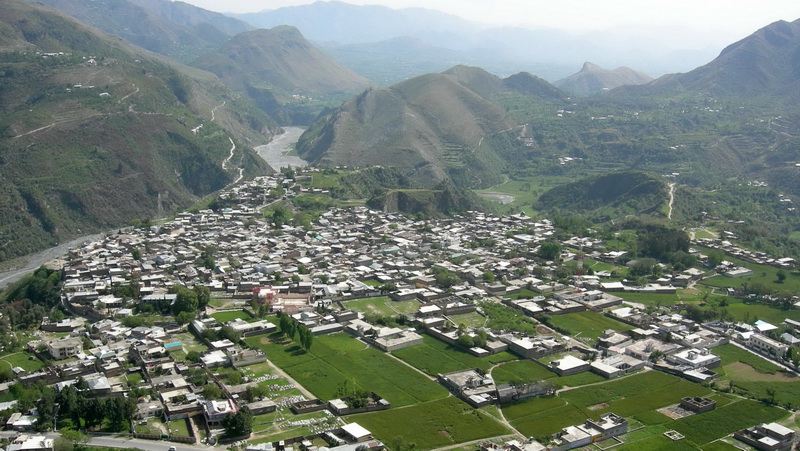 Our trip to Abbottabad was my personal visit with family to Abbottabad a few years earlier in the summer of 2015. 
We had family friends' house in Jinnahabad in Abbottabad. It is one of the poshest areas in Abbottabad, Pakistan.
The house was huge with long driveway, spacious terrace and veranda overlooking a manicured lawn. The weather was superb, neither too cold nor hot in August. It prompted us to stay more outdoors and enjoy the cool breeze. 
---
About Abbottabad
---
Abbottabad is a part of KPK province in Pakistan and is under Hazara region.
It is situated at about 4000 ft high above the sea level. It has about 3 lacs of population and is continuously increasing.
It was founded and initially built by Major James Abbott. It has many historic places and sites built during the times of British rule in the sub continent.
For more information, you can also check out Wiki article on Abbottabad
---
The Mystic Mountain Beauty In Abbottabad
---
The surrounding mystic mountains in Abbottabad were trying to whisper something in my ears. 'Stay on for more days…' And I wish I could listen, but as life takes its toll and everything good or bad has to come to an end, so it ended this trip too. But what I brought with me back was not the things I bought in Abbottabad markets, but certainly the memories I still cherish.

---
4 Days Memorable Trip To Abbottabad
---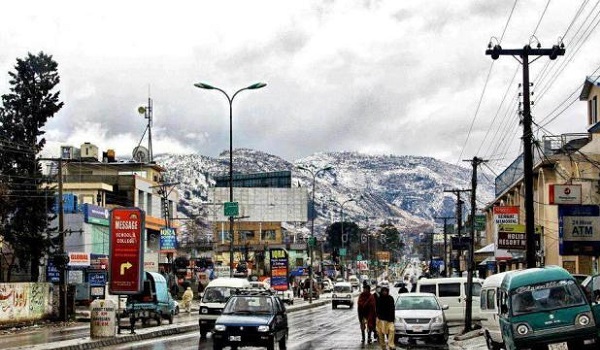 We stayed for 4 days in our trip to Abbottabad. It was a very relaxing tour, since we had this privilege to stay with our family friends. The next day we went to the famous Ilyasi mosque, which has a rich history. It was built before India-Pakistan partition somewhere between in late 1920s. 
Ilyasi Mosque in Abbottabad is still preserved and locals go for their regular prayers in that mosque. Around the Ilyasi mosque, there is one spring water which has many legendary tales attached to it, including its healing powers (God only knows the truth, certainly). 
Around the mosque now there is a local market which is pretty congested, but it offers many indigenous eateries. We ate samosa and pakoras sitting on wooden benches and then we had tea. 
In the evening we went for the drive around Abbottabad.  Jinnahad is also near to the famous PMA – Pakistan Military Academy, the well protected walls of PMA gate are located in Kakul Abbottabad. 
We also visited the Abbottabad Cantonment area and its markets, and then the famous Jadoon Plaza, saw the famous Burn Hall School while passing by on the main Mansehra Road in  Abbottabad. 
---
Hanging Around in Abbottabad
---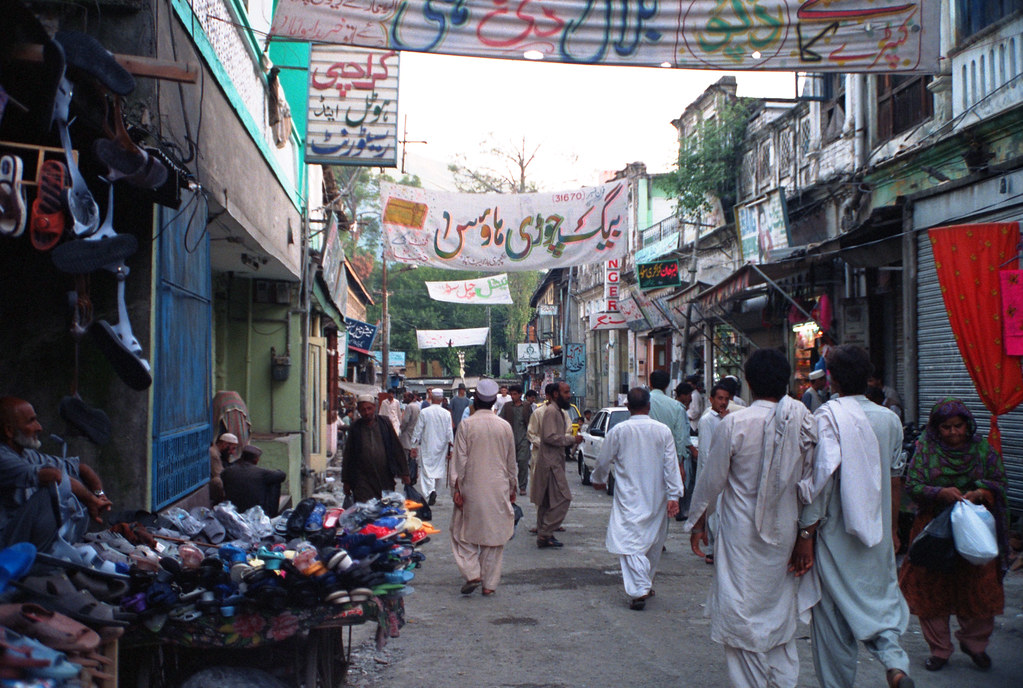 In our trip to Abbottabad, we just also roamed around many other small markets in Abbottabad. The city is fast becoming a busy city with lots of traffic especially on the main roads. The influx of tourists is also increasing and Abbottabad is now a main stop over place to proceed further on the Karakorum Road (Silk Route) which leads to Gilgit, Hunza as well as to China.
There is an old commercial place called huts. Though the condition of the huts is not very good, but it carries some appeal for the tourists. It has small narrow alleys. There are many shops owned by local Pathans who are selling mostly women interest merchandise including the cloth, garments and household items. The 'huts market' has a pull for the women who usually find attractive cheap bargains in that market.
---
Visit to Nathiagali – Uphill from Abbottabad
---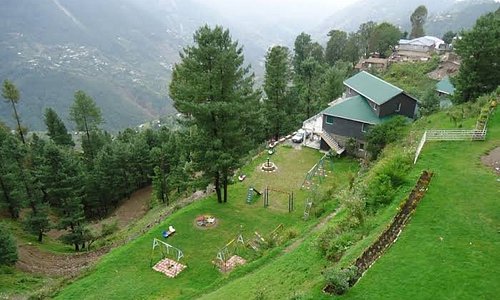 Next day, we planned to go to Nathiagali, which is about 45 minutes' drive, all uphill with quite steep and sharp turns in the way. 
I was on the driving seat. When we started, the sky was cloudy, but as we reached the midpoint, it started raining heavily. The road became quite slippery, and at one point, I felt some skidding at one sharp turn, but it was manageable and car came back in control soon. 
Then onwards, I was of course more careful. We reached the town city of Nathiagali, it was still raining, we parked our cars at a nearby spot, and we found a restaurant which was offering a 'patakha chicken'. 
It was the local indigenous style dish made out of grilled chicken but with lots of red chilies, which eventually turned the chicken in red colored roasted chicken. We sat on the covered terrace of the restaurant, because it was still raining at that time. It was in the month of August, but we felt cold and had to use our pull-overs.
We were two families together with two cars. The trip to Nathigali was aloso very memorable. When we were finished and reached back to our cars, I found one tyre punctured. 
Luckily close by, there was a tyre repair shop, and it was fixed in about half an hour. Then, after 45 minutes' drive, we reached home in Abbottabad. 
---
Saying our Goodbyes To Our Trip To Abbottabad
---
Next day, we had rested and the day after, we said our good byes and thanked the family for their remarkable hospitality in our trip to Abbottabad, and finally left Abbottabad for Lahore. 
In about 6 hours we reached back to our own home in Lahore. Of course, the trip to Abbottabad ended, but the memories will always remain.
Memories are like that. Even if you want to leave them, they don't leave you. Our trip to Abbottabad was also one of those.