Women of Pakistan Notebook
---
Determination & Dedication Have Rewards To Reap!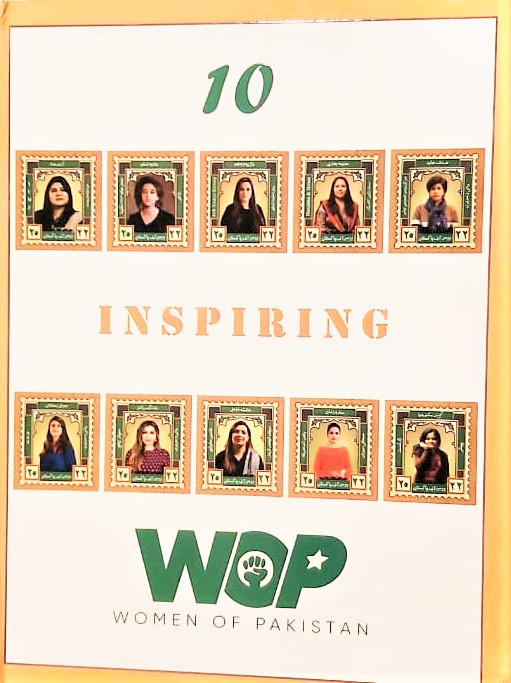 ---
About Women of Pakistan Notebook
---
Women of Pakistan Notebook is a recently published diary or notebook by Women of Pakistan forum/entity.
Women of Pakistan is a non-governmental private entity that helps to encourage and promote those enterprising women who have accomplished great tasks, ventures and feats on their own strengths, commitment, devotion, dedication and passion.
Women of Pakistan is an initiative to bring such stories of women who are living examples of leadership and excellence in all walks of life to promote gender equality and women empowerment. 
Pakistan is a country which mainly has a male dominated culture and society. Women mostly are restricted to household work, but this has been changing in the urban cities of Pakistan including Karachi, Lahore, Islamabad as well in some other parts of Pakistan.
Women are now getting educated and are adopting professional professions and have started earning on their own. They are developing this courage and strength to move in the society shoulder to shoulder with men and perform equal or even better than their counter parts.
---
10 Inspiring Women Featured in Women of Pakistan Notebook
---
Women of Pakistan as a platform is doing a good job to highlight such women and to encourage others to follow their footsteps.
Although there are hundreds and thousands of such women who have done wonders in their work and enterprises.
Women of Pakistan has recently published (Feb, 2022) Women of Pakistan Notebook. 
The notebook is featuring only 10 women of Pakistan in their first edition.
1 - Ayesha Muzammal 
Self Defense & Martial Arts Trainer
Founder & CEO Fitness Studio

Ayesha Muzzammal is a black Belt Karate expert and Yoga instructor who teaches self-defense and martial arts to children and women. She got her degree from Canada.

2 - Nighat Jawwad
First Female Food Technologist
CEO YUMZ

Nighat Jawwad is the first woman in Pakistan who stepped into the field of food technology. She has been working in this field for the last 28 years and has won United Nations Women Excellence Award in 2020.

3 - Nisha Ghumro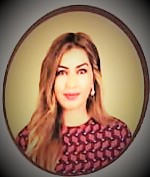 Founder & CEO
Sceptre College

Ms Nisha Ghumro cherished her dream of reorganizing Pakistan's education system along with the modern lines. To materialize her dream, she established Sceptre College in Karachi.

4 - Hadia Aslam
Doctor & Clinical Advisor
National Health Services England

Hadia Aslam belongs to city of Attock. She has been staying in the UK for several years. She is a physician by profession and working as an advisor to British National Health Services.

5 - Tehmena Maknojia
Painter & Artist
Tehmena Maknojia belongs to Hyderabad. She had always shown deep interest in art and design since her childhood. She chose it as her profession eventually.

6 - Nazia Waseem
Real Estate Developer & Marketing Expert
COO 6th Sense Group

Nazia Waseem belongs to Sahiwal. She is Pakistan's first female real estate developer and marketing expert and chief operating officer of the 6th Sense Group.

7 - Sadaffe Abid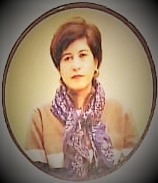 Founder & CEO
Circle Women Association

Ms Sadaffe Abid's mission is working day and night for ensuring economic independence and inculcating leadership qualities among women so that they could play a robust role in Pakistan's economy.

8 - Sarah Zaman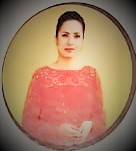 Journalist & Anchor
Voice of America

Sarah Zaman has been associated with Journalism for the last 16 years. She completed her bachelors in TV production and master's in Documentary film making from the US.

9 - Huzaima Bukhari
Teacher/ Lawyer/ Columnist
Huzaima Bukhari is an advocate. Earlier, she qualified the CSS examination and joined Income Tax Service of Pakistan, but after 19 years she resigned and earned LLB Hon from the University of London and adopted law as a profession.

10 - Sonal Dhanani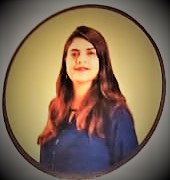 Founder & CEO
Parindey

Sonal Dhannani is a social worker and she is the founder and CEO of Parindey, an organization that is working to end violence, extremism and attempts to promote tolerance, love, peaceful coexistence and social harmony in the society.

---
Conclusion
---
The '10 inspiring Women of Pakistan Notebook' is a very interesting and meaningful initiative which will help others to use this notebook on daily basis for their noting and jotting needs, and it will also give them the continuous reminder about the 10 inspiring women of Pakistan featured in the notebook.
It needs to be noted that these 10 women are just a few of hundreds of thousands who are doing great works and contributing positively for the Pakistan's economy and uplifting the Pakistan's image.
Definitely, more and more such stories are required to be shown to the world, and Pakistan to take pride in it.
To know more, you can also visit their Facebook page.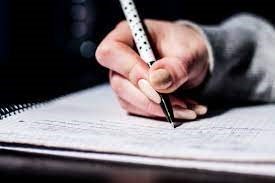 Staff Writer One
IdeasBeat provides you with a variety of articles related to complete living from all around the world. We hunt for good stories, informational articles, and various resources to help you stay well informed, enlightened and entertained.

You can contact us here