Zhongba Hospital Lahore

---
Johar Town Lahore
---
About Zhongba Hospital Lahore
---
Zhongba Hospital Lahore is located in Johar Town Lahore near Shadiwaal Chowk. It was established in 2012 in joint collaboration with the Chinese Medical team and Pakistan medical team.
It is primarily operated and managed jointly by Chinese and Pakistani medical professionals.
The hospital is called by three different names. Zhongba Hospital which is the original Chinese name, 'ZB Hospital' which is its acronym, and the latest variation is 'Zaib Hospital' which is closer to the local Pakistani terminology.
Zhongba Hospital deals in clinical cases and has a very well developed labs and an extremely modern post-operative recovery unit, all departments being looked after by consultants who are qualified and specialized in their fields.
Pak-China hospital was specially designed to communicate with the people of Pakistan to avail of the advanced treatment at a reasonable cost.
---
Specialized Medical Services
---
The Zhongba Hospital Lahore provides some specialized medical services which may be hard to find in other hospitals.
These include gynecologists, urologists, physiotherapists gastroenterologists and many more.
The hospital is also especially addressing some common ailments but which are hard to find elsewhere.
These include Stool bleeding treatments, Constipation treatments, Neck pain, stomach disorder treatments, weight loss treatment, backache treatments, anal and rectum disorders, Sacrum pain and dislocation treatment, Female infertility treatment, Hemorrhoid treatment, acupuncture treatment, Semen analysis test, erectile dysfunction and female miscarriages treatment and urinary tract infections.
Zhongba Hospital Lahore is very well positioned to provide these specialized services. It is equipped with all the modern infrastructure facilities and services. The most distinguishing specialties are in the area of andrology and gynecology where it is hard to find the right doctors in other hospitals.
The Zhongba Hospital Lahore is providing good care and is well managed by professional management.
The hospital has further expanded and has also come up with separate Zaib Medical Center which is also located in Johar Town Lahore.
It has extended the same specialized services to Zaib Medical center. There is a good amount of response in Lahore from all segments of people for these specialized services, where there was some amount of shortage. Zhonbga Hospital Lahore has filled up this gap and is serving the community with its specialized medical team.
---
Major Medical Departments At Zhongba Hospital Lahore
---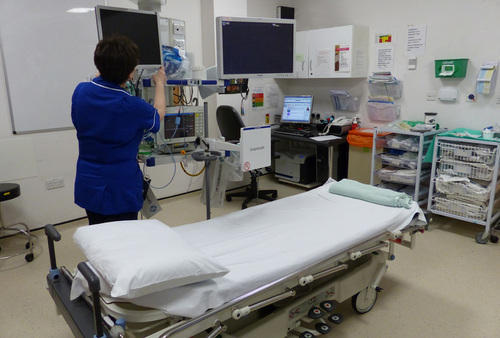 Some of the leading medical services and treatments relating to various departments are listed below for easy reference.
Physiotherapy Department
---
Hijam Therapy
Acupuncture therapy
Massage therapy
Sciatica treatment
Cervical diseases treatment
Migraine treatment
Lumbar Disc treatment
Arthritis treatment
Paralysis treatment
Gastroenterology Department
---
Hemorrhoids treatment
Diarrhea treatment
Abdominal treatment
Constipation treatment
Ulcer syndrome treatment
Anal fissure treatment
Anal fistula treatment
Anal itching treatment
Abdominal distension treatment
Anal papilla treatment
Anal Polyps treatment
Colitis treatment
Rectal Prolapse treatment
Skin Diseases
---
Acne treatment
Cold Sore Treatment
Skin Eczema treatment
Skin Itching treatment
Skin Rashes treatment
Andrology Department
---
Sexual dysfunction treatment
Male infertility treatment
Penis treatment
Sexually transmitted diseases in Males
Urinary tract infection diseases
Prostate treatment
Cystitis treatment
Arthritis treatment
Epididymitis treatment
Orchitis treatment
Gynecology Department
---
Female Infertility treatment
Breast Disease treatment
Vaginal treatment
Sexual dysfunction treatment
Urinary tract infections
Vaginal infections treatments
Miscarriage treatments
Sexually transmitted disease in females
Cervical Erosion treatment
Dymenoharrea treatment
Menstruation treatment
Polycystic treatment
Vaginal Prolapse treatment
---
Leading Chinese Doctors At Zhongba Hospital Lahore
---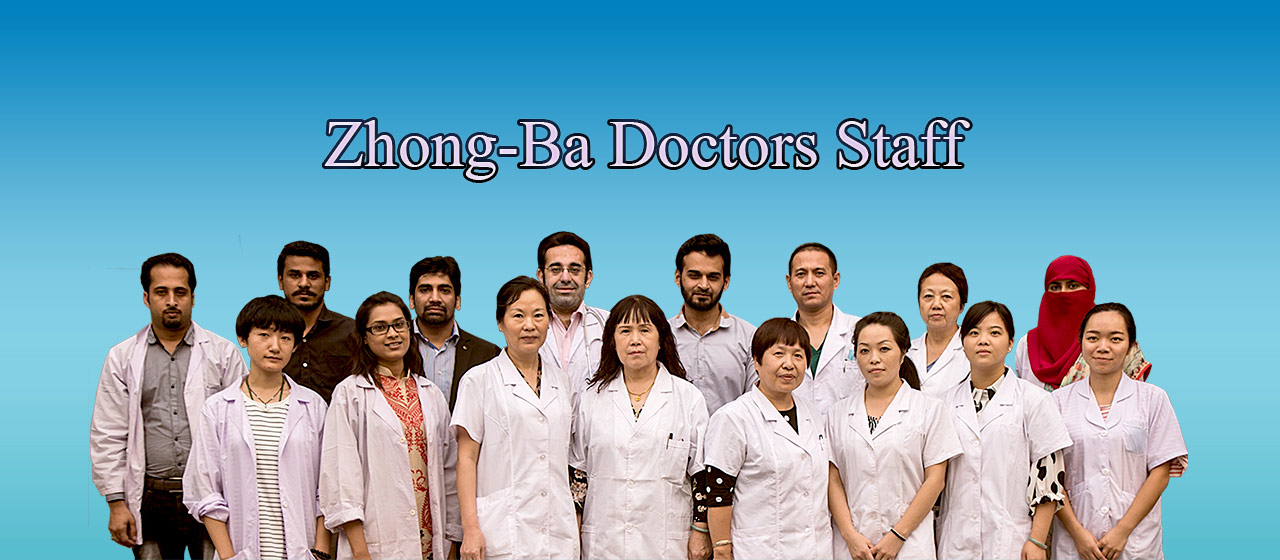 Some of the leading doctors from China include
Dr. Zhi Wang
Dr. Zhi Wang is a specialist Andrologist He is post graduated from China and serving from the last 35 years in this field. He deals in multi-facets disorders relating to the man's infertility and male sexual health, directing the succeeding diagnostic study while suggesting the necessary tests required.
Dr. Goufen Liu
Dr. Goufen Liu is a gynecologist. She treats all kinds of female gyne and sexual disorders related to diseases and their treatments.
Dr. Zhang
Dr. Zhang is a physiotherapist. He helps patients with physical difficulties resulting from aging, injury, illness, and disability to improve their movement. He devises and reviews treatment programs using manual therapy such as electrotherapy, therapeutic exercise, and massage. He also provides Hijama and acupuncture therapy.
Dr. Liu Zeli
Dr. Lui Zeli is a Gastroenterologist working for the last 4 years with great passion. He is graduated from China and attain his specialization degree there. Moreover, he is well experienced and serving from the last 10 years in his field. He is a specialist in piles treatment, fistula treatment, constipation treatment, prolapse, and fissure treatment.
In addition, there are more doctors in general and specialist medical services in Zhongba Hospital Lahore that include both Chinese and Pakistani Medical experts.
For more information, you can also visit the Zhongba Hospital Lahore website.