DHA Lahore
---
A Class of Its Own!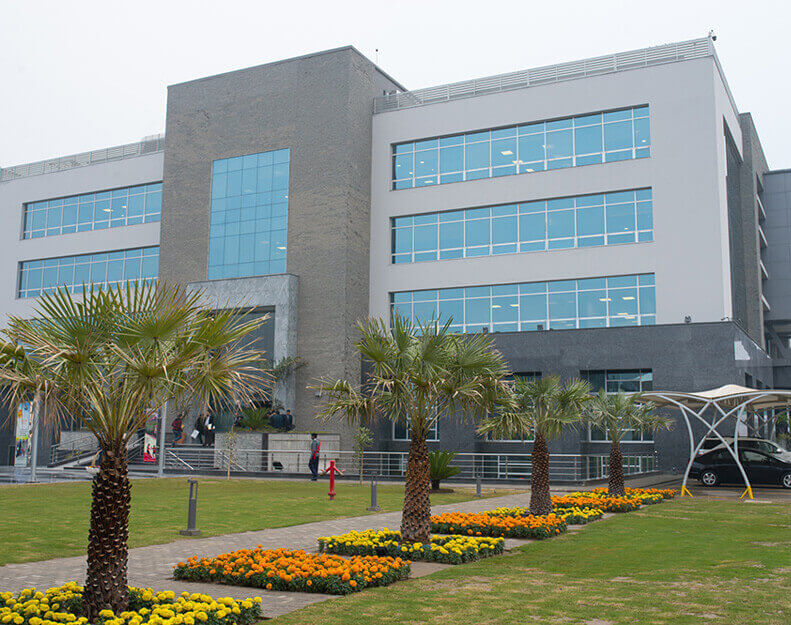 How it all began – the story of DHA Lahore. It all started from very humble beginnings in 1975 to turn into the most attractive lifestyle residential community which has become Pakistan's leading Housing Society. The same DHA brand now exists in Lahore, Islamabad and Karachi with their separate administrative structures.
Defence Housing Authority (DHA), Lahore  has become a brand name to rely upon, for now and the future.
DHA Lahore has radically grown from 4 to 11 phases.
Phases 1 -6 have been developed in accordance with the latest trends and highest standards of town planning, engineering, designing and construction.
DHA Lahore has come a long way to be the "Living Spirit of Lahore". The resident community has swelled to about 150,000 residents/ members. Their municipal and social needs are being taken care of, at priority.
In DHA, you see parks, sports complexes, clubs, golf course as well as DHA cinema. All kinds of lifestyle living is provided within the community. There are vibrant life in the commercial areas in all phases. The Y block in phase III has become a hub a many international brands. All major fast food restaurants are there like Mcdonalds, Hardees, Pizza Hut, Domino Pizza, Gloria Jeans. Similarly the other international brands like Mango, Shoe Mart, Splash, Baby Shop, Body shop, Charles & Keith and many more found in Y Block, Phase III, DHA Lahore.
Besides, you also find many local brands like HKB, Pot Pourri, Al Fatah, Amir Adnan Maria B, Origins, Ideas By Gul Ahmed and many more.
The living in Defence Lahore has become a status symbol as well. People from other places, Gulberg, Model Town and other parts of Lahore also visit DHA on weekends for shopping.
Little Bit of Defence Housing Authority Lahore Background:

LCCHS (Lahore Cantt Cooperative Housing Society) was established on 19 March 1975 with the Registrar Coop Punjab. The business of the Society was carried out through a Management Committee (MC) consisting of 11-15 members. During 1989, in the general meeting of the members a byelaw, authorizing serving army officers to cast vote through postal ballot for electing MC members and making policy decisions was passed. This did not suit to some members due to their vested interests. Therefore they challenged the decision in the High Court. In 1991 High Court suspected the MC and instructed all the power of MC to Commander Lahore Corps. In order to improve the efficiency of LCCHS, the Society was converted into Defence Housing Authority Lahore on 2 Jul 1999, first through a Provincial Ordinance and finally through Federal DHA Order of 19th September 2002.
DHA Lahore Offers Many Facilities to its Residents!

Defence Public Library

---
Defence Public Library (DPL) was constructed in April 1999 and inaugurated on 14 Apr 2000. 

DPL has been providing excellent services and facilities to fulfill the information needs to residents of DHA.  The library is equipped with modern IT tools and technologies. It has a collection of over 11,000 volumes comprising printed and electronic information sources. 
It provides a full range of services that include book lending, online information searching, reference services, Internet, photocopying, and viewing of audiovisual materials. DPL also arrange Exhibitions, Seminars, Lectures and sittings with Intellectuals for its members
DHA Lahore Clubs

---
J - BLOCK ClubClub Address: J-Sector, Phase I, DHA Lahore 

Club Contact: +92-42-35723984-5, 99264413-14
R - BLOCK ClubClub Address: R-Sector, Phase II, DHA Lahore 
Club Contact: +92-42-35892143
FF - BLOCK ClubClub Address: FF-Sector, Phase IV, DHA Lahore 
Club Contact: +92-42-35743450-1
In  addition to above, there are many other facilities like booking lawns for marriage functions, parks, mosques, graveyard, sports complexes as well as recreational facility like cinema.
Defence Housing Authority Lahore has fast become a city within a city with complete living.
DHA Lahore Phases 1-V

---
The first five phases of DHA Lahore have been fully developed with all the lifestyle amenities like parks, mosques, sports, educational institutions, clubs and even recreational facilities like cinema with world class equipment.

There are several thousands homes. Population is continuously increasing. Peopl from all over the country now make an effort to move to Defence Lahore.
DHA Lahore Upcoming Phases - Phases VI - IX

Now there are four more upcoming phases which are under development and which offer even more than it was offered in earlier phases. State of the Art infrastructure with gold courses, stadium, hospitals, universities and many more.

DHA Lahore Phase VI

---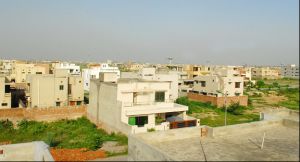 It's where the action is right now. Phase 6 is buzzing all around and people have started flocking into it.

Phase 6 is one the most modern and benchmarked works done & delivered by DHA Lahore. This phase has most modern infrastructure – with underground electricity wiring, golf Course, Club, parks, spacious roads and modern planned commercial area.
---
DHA Lahore Phase VII

---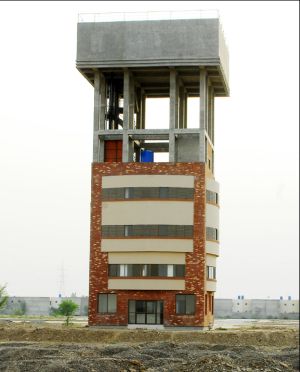 DHA Lahore Phase VII is one the hot areas to invest as well as to hope to get settled in with your built home fast.

So now most of the focus is on Phase VII. The development works have already started. Phase is just adjacent to Phase 6. Although the land of Phase VII stretches far off till the BRB canal, which apparently may seem somewhat discouraging on the face of it. But I guess it is not like that. It was the same with Defence phase 1-6 when they started 30 years ago. People used to think of it just outside Lahore. But now this has become the most posh and pricey community for Lahore. So all those who have been allocated plots in Phase VII, they should have bigger heart and rejoice that it will be rewarded soon.
---
DHA Lahore Phase VIII

---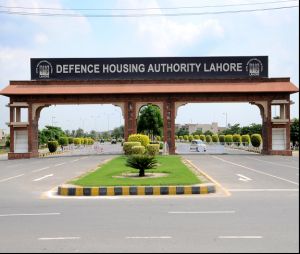 DHA Lahore Phase VIII basically now has three parts, the ex-Park View, ex-Air Avenue society and the new additional land by DHA.

Ex-Park View Avenue and Air Avenue were acquired by DHA and merged to form a bigger Phase VIII of DHA.
The ex-Park View society & ex-Air Avenue were developed by Urban Developers earlier and people had earlier bought plots from them and had started building their home in few sectors.
The basic infrastructure was already laid down by the Urban Developers at that time.
---
DHA Lahore Phase IX

---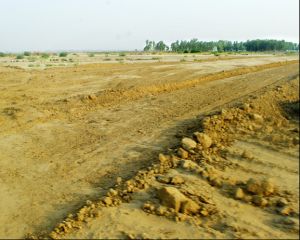 DHA has also seen its ups & downs. This review is in particular about the upcoming phase IX. Many people have mixed views about it. Well I will share my experience as well as some objective analysis.

The location of phase 9 is also good . It is on the phase V side of the Bedian road. You don't have to cross the Bedian road to go to the other side. It is going to be largest phase with about 40000 kanals of land much larger than all other phases combined.
---
DHA Lahore Property Transfer Procedures

DHA Lahore offers safe & transparent procedures for transferring of ownership of plots or constructed houses within DHA.

Although it involves a lot of documentation and filling up forms and submitting fees at various places, but it assures the safety & security of the asset and most of the time it is in the interest of the residents and customers.
The person who wants to sell or buy a plot or house first tries to find a buyer or seller from the market mostly through property dealers. (since DHA Lahore does not deal in buying & selling of properties directly). Once the plot has been located and price finalized between the buyer & seller mostly through the property dealers, only then the formal & official process of registering the transfer of ownership in DHA office will start.
We will provide you the basic procedural guidelines involving various types of documentation & charges involved in DHA Lahore Property Transfer Procedures.
We also encourage you to validate these guidelines from the DHA office directly before committing or entering into any transactions.
The DHA rules & regulations keep changing. On our website we just provide you the basic common knowledge guidelines for you to have fair idea about what is involved. These must not be treated official or final in anyway whatsoever.
Please check below the Property Transfer procedures for various property related transactions in Defence housing Authority Lahore – DHA Lahore:
1. Plot or House Ownership Verification
2.   NDC –No Demand Certificate
3.   DHA Lahore Property Transfer Types-  Regular Transfer,  Hiba Transferc &  Legal Heir
4.   Special Power of Attorney
5.   Cancellation of Power of Attorney
6.   Allotment Letter After Complete Dues
7.   Allotment Letter for LUMS, Ex Park view, Ex Ravians, Ex Local Government plots
8.   Change of name
9.   Amalgamation
10.   Subdivision
11.   Associate Membership Forms Next of Kins (NOKs) OF  SHAHEED/ JCOs ...
12.   Duplicate Regular membership Card
13.   Duplicate Allotment Letter
For More Details on Each Procedure, please Click Here...
---
DHA Lahore has expanded immensely. The above is just the tip of the iceburg.
For more information, you can also check out the DHA Lahore website.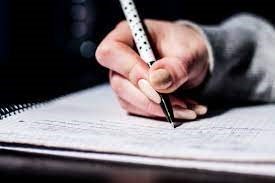 Staff Writer One
IdeasBeat provides you with a variety of articles related to complete living from all around the world. We hunt for good stories, informational articles, and various resources to help you stay well informed, enlightened and entertained.

You can contact us here