Pakistan Property Pages
---
by IdeasBeat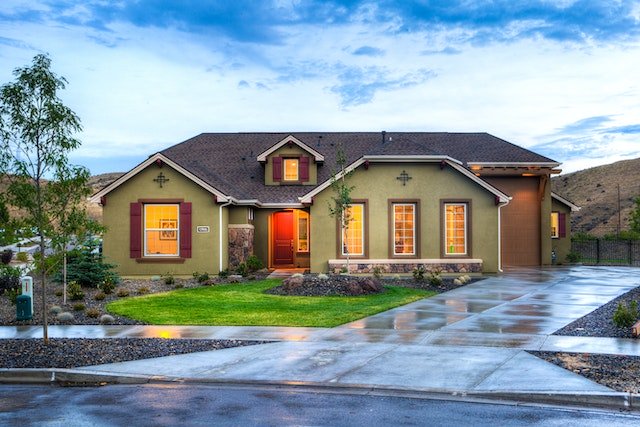 ---
Pakistan property pages is a specialized directory for all Pakistan property and real estate industry.

IdeasBeat is a multimedia publishing house and content marketing company with its own online eMagazine.

We find and organize various useful information at one place.

There are hundreds of property companies in Pakistan in different cities but there is a lack of proper property and real estate directory and information at present.

We want to fill this need so that property developers, dealers and suppliers, and their clients can get the best advantage.

It is an emerging and developing effort and gradually we will be bringing those who are interested to join hands with us.

We believe that it will create good visibility for property companies, dealers and suppliers to market and promote their business online as well.

However, we will fully support and encourage the most ethical practices in property related transactions which should be transparent and satisfying for all the clients.

We will provide all the related category wise property related listings in this directory.

---
Categories for Pakistan Property Pages
---
Pakistan Property Pages (pkpropertypages.com) includes the following categories.
Property Development Companies
---
Property Development Companies which build the infrastructure and develop the land ready for possession with all the facilities.
Property Projects
---
The new real estate and property projects comprising residential and commercial units which are ready to be sold.
Property Dealers

---
Most of the customers want to know more about the details of the property dealers and their past portfolios and their contact details before they make any transaction with them.
Check out the Pakistan Property Dealer Pages below...
Architects
---
The professionals who make the blueprints and architectural drawings before you convert it into reality.
Interior Designers
---
The creative professionals who make homes beautiful.
Kitchen Suppliers
---
The kitchen suppliers provide you with the options to make your kitchen warm and cozy.
Hardware Suppliers
---
Hardware suppliers who supply the door locks, pipes, and many items.
Electrical Suppliers
---
Electrical suppliers provide you with all the electrical switches and accessories.
HVAC Suppliers
---
Those professionals who provide the Heat Ventilation & Air Conditioning systems for your commercial properties.
Sanitary Suppliers

---
Sanitary suppliers who provide the bathroom fittings including sinks, showers and commode and other accessories.
Woodwork Suppliers
---
Woodwork suppliers provide you with wooden cabinets, cupboards, shelves, racks and all other woodwork requirements.
Glassware Suppliers
---
Glassware suppliers provide you with glass requirements in your house or for building requirements.
Flooring Suppliers
---
They provide all kinds of ceramic tiles or marble tiles.
Walls & Paints
---
What color do you need in your rooms and for your external elevation.
Home Décor Suppliers
---
When you want to beautify your home, you may need lamps, decorations pieces, carpets, rugs etc.
Service Providers
---
Other services providers like termite specialists, plumbers, electricians, and accessories.
We will keep on adding more categories as we get more data.
---
Registration in the Pakistan Property Pages / Directory
---
Those property and real estate companies who would like to list in our Pakistan Property Pages, please use the special form for the registration.
The basic listing with contact details is FREE. But the dedicated page with promotional write-up and multimedia content is a paid service which helps to grow your brand value.

It is a monthly subscription service with managed web hosting package priced at PKR 250 per month for a single detailed promotional page to be paid annually @ PKR 3000 per annum.

It will come with a dedicated subdomain name of your business. (yourcompany.pkpropertypages.com)

The page content will be specially written by our staff writers (by IdeasBeat) with your customized information.

Your full web page will help you stand apart and will also help your customers to find you fast in the Google and to get the details of your business. It will result in more quality leads and prospects for your business and that means more revenue for your business.

For registration inquiry, please use the form below to fill up the basic information.